How to Become a Digital Nomad - Live and Work Abroad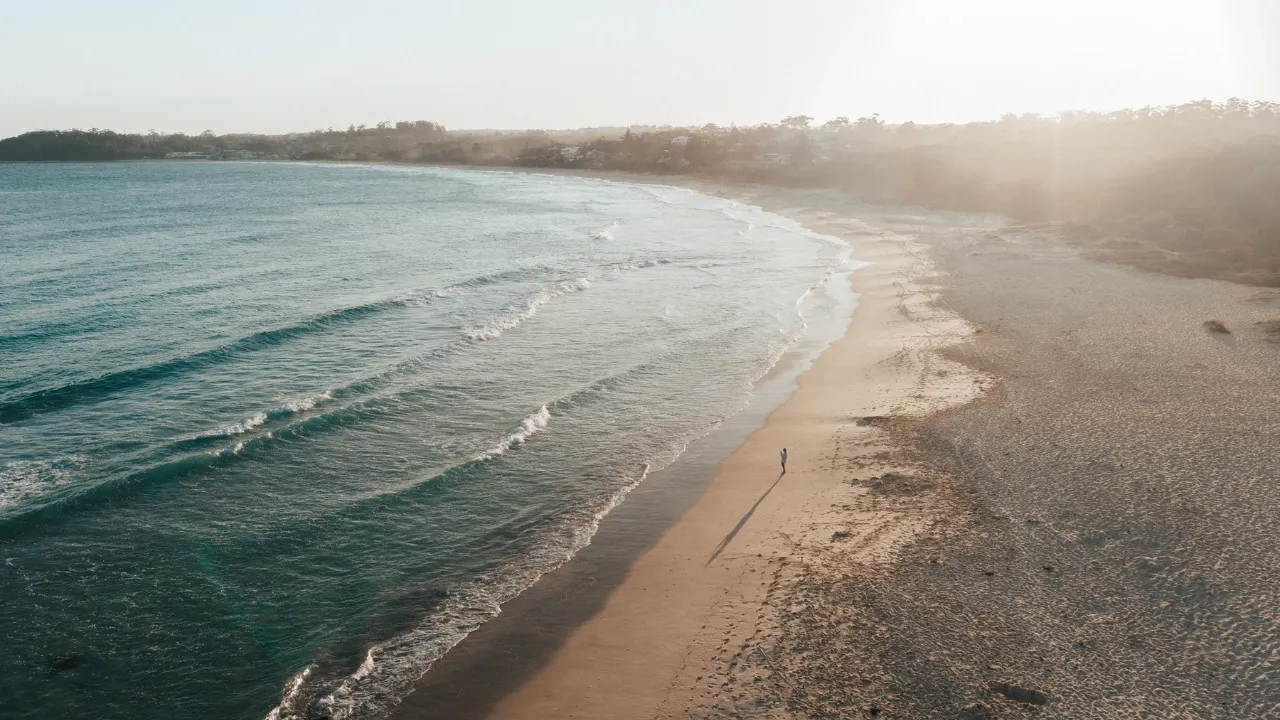 I've been a digital nomad since 2017, when I finally transitioned away from teaching English abroad. As I mentioned in my about page, I got my start first in the world of corporate finance in Connecticut and then quit my job to teach English in Thailand.
I loved every second of living abroad and teaching English in Thailand. The culture, the beautiful women, the fantastic food, and the proximity to other exciting places hooked me. One issue, however, is that I was paid 33,000 Thai Baht as a salary equivalent to 1,100 USD.
Granted, I had one blog at the time, generating a few hundred dollars a month, so I was not broke but compared to my $65K corporate job, I was struggling financially compared to my peers back in New England.
Teaching ESL forced me to make a decision, I needed to make more money so my options were:
Go home to America and get a corporate job.
Attend school as a way to get a masters degree and make a career out of teaching ESL.
Become self employed.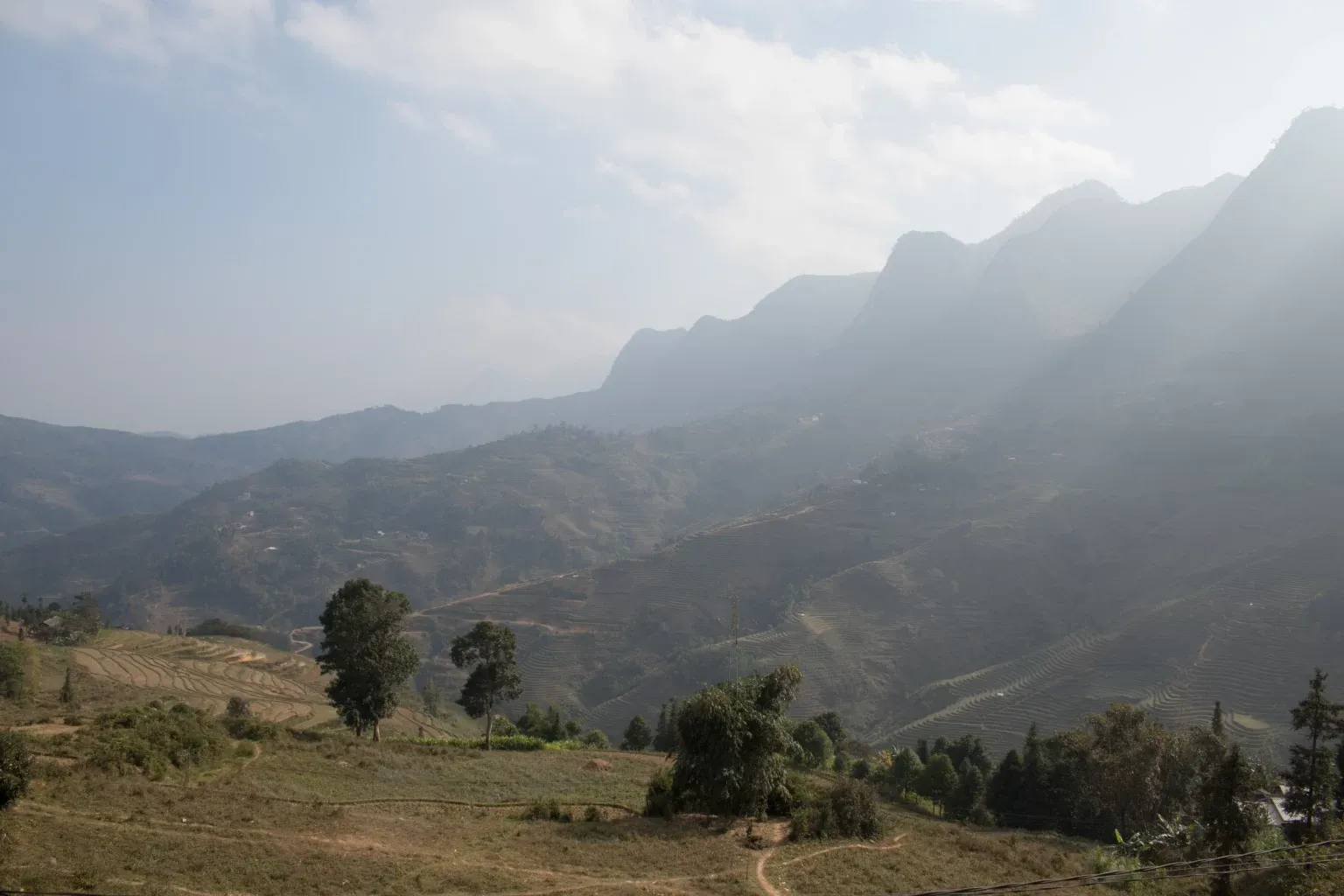 Become a Digital Nomad
I chose option three and made the difficult and risky decision to become a self-employed expat, a true digital nomad who works online and lives abroad. It's easily been one of the best decisions of my life as I can spend my time how I wish most days and live abroad where ever I choose to.
It took tremendous work, consistency, and long hours for the first two years to establish various income sources, but I'm proof it's possible. I'm free now that I make over $10K a month.
I still work a lot, but it's different as it's working on my own minimalist business (you can follow along with my travels on my Instagram if you like). To become a digital nomad, you'll need to get a few things sorted first if you wish to pursue this path, so let me address a few key points.
What is a digital nomad?
A digital nomad is a person who works remotely and travels abroad, using technology to do so. They might be employed by a business, work with freelance clients, or run their own online business.
I'm partial to building your own self-supporting business that involves multiple income streams. Still, it is possible to be a freelance worker, such as a programmer, and live abroad or to find a rare company that would be fine with you being based in a different country.
The ability to work online and connect with persons from any place on the planet has made it feasible for people to live this way. The recent advances in global Internet access, smartphone accessibility, and voice-over-internet protocol (VoIP) connectivity have allowed individuals worldwide to interact with one another through video, messaging, and exchanging documents.
Whether you're working in an exotic co-working space in Bali or your apartment, if your internet connection is strong enough and you have a laptop with the correct software, online work allows you to work remotely from anywhere on Earth.
Digital nomad vs. remote worker
A digital nomad is slightly different from a remote worker as digital nomads are abroad and can move from location to location. In contrast, a remote worker might not be permitted to leave the country where their company is located.
A remote worker is also someone employed by a company and has permission to work remotely, as most digital nomads are typically self-employed and working abroad on their terms.
A Korean girl I dated worked for Agoda and was based in Bangkok. She was not allowed to move to a different location whenever she wanted to.
Becoming a Digital Nomad Roadmap Step-by-Step
Many workers are dissatisfied with their routine, 9-to-5 occupations, overbearing bosses, and unachievable revenue objectives. While monotony, poor leadership, low pay, and intense expectations aren't the only reasons we leave our jobs all the time, they're certainly not innocent bystanders.
What drove me to quit was working 8 am to 9 pm as an internal auditor. I stuck it out for over a year, but the idea of doing that kind of work for the rest of my life was, for lack of a better word, depressing. In addition, once I went abroad and lived in Thailand and realized there was a big world to see, there was no going back to the default life template in Connecticut.
If you're intrigued by going around this whole system, let's talk about how to transition your conventional work life into this digital nomad existence.
Make the decision that you want to be location independent
You have to want anything challenging to become your reality. Becoming a digital nomad is not easy to achieve, and you have to decide now that it's what you want for yourself because the harsh reality is that you may only reach it years later.
I went abroad to Thailand in 2012, and it was not until 2017 that I started making enough from a combination of freelance and my website portfolio not to require a job anymore. I don't want to read this, but it may take years.
So the first step is to decide that this path is for you and be willing to do whatever it takes to achieve digital nomad freedom. Commit to doing the work required for a few years, and don't give up.
Choose a business model
How do you make money as a digital nomad? My income combines freelance from Fiverr, advertising, affiliate marketing, royalties from online course websites, and selling paid products. My website properties and YouTube channel allow me to give value to other people and are my awareness channels.
In exchange for providing helpful content and tutorials, I get the attention and trust of an audience.
There are numerous business models you can leverage as a way to become a digital nomad. Your focus with whatever business model you choose should be if it can be done remotely from a laptop. I've met expats running drop shipping stores, full-time Fiverr sellers, fellow YouTubers, pro bloggers with a portfolio of websites, and online English teachers with their clients.
There is no one best business model. It comes down to what is appealing to you. But as someone who is now a digital nomad, I suggest aiming for a combination of selling your time via freelance and having some passive income. For more, check out my category page on how to make money online.
Start everything off as a side hustle
Forego any notion of "work-life" balance. To become a digital nomad, you will have to work hard initially. Not only do you have to do your job, but you also have to try out various business models to see which works and which you like.
You must also accept that you will save time and money on ideas that only work out long-term. It's part of the process of building multiple streams of income. I started four websites that all failed long term to achieve their goal: to get organic search traffic and make money.
I spent money on tools and software that could have been more helpful. I also had to spend money on equipment like a camera for YouTube. It took me one year to figure out how to make a competent YouTube video and an additional year before I started making real money from YouTube.
Everything starts as an idea. What makes the difference is the execution of that idea, learning and adapting, quitting the things that don't work, and being overall consistent day after day. Once your side hustle morphs into the primary thing, you can expect more of a work-life balance because you'll be in control of your time.
Find a time hack
A time hack is a way to free up your time so you can work more on your side hustle. Everyone who is self-employed and a digital nomad leveraged some time hack. For me, that was being an English teacher in Thailand, working 8:30 am to 3:00 pm Monday to Friday.
My job was not stressful, and it gave me substantial free time to edit videos, write blog posts, hire writers, and try different things to find something that works. Others I've met quit their jobs outright and moved in with a family member for six months to work full-time on their blog, e-commerce store, or YouTube channel. Others still kept their high-paying, high-hour job and used the money they were making to outsource content creation.
Most getting started on this path either have much time and a low income or a high income and no time. Time is your most valuable resource, so be aware that you'll need to find your own time hack you can leverage.
Achieve escape velocity
The last step is to be consistent and achieve escape velocity, as I call it. That means you're earning a specific amount for at least six months. For me, that magic number was making $3000-$4000 a month consistently before I knew I was ready not to ever have a job again.
That may seem like little money, but remember, I was already abroad in Thailand, where the cost of living is $1000-$2000 dollars, depending on how you spend your money. In short, have a plan for success. Most fear failure, but you may very well succeed. So what does that exactly look like?
Get out of debt and reduce unnecessary expenses
Once you think you've achieved escape velocity and are ready to go abroad, reduce your debt as best you can, ideally to nothing, and remove any unnecessary expenses. When living abroad, you won't need an HBO subscription, nor will you need an expensive phone plan.
Pay off all credit card balances as well, and make sure to have good credit so you qualify for credit cards that will be helpful to you as a digital nomad with points towards flights and hotels as a way to save money.
Do more of what works
Do more of what works. It's essential to constantly grow and expand as the adage is true, what got you here won't get you there. But you need to balance this with doing what works.
If you're running YouTube ads and funneling traffic to an email list, don't suddenly jump into a different business model. Expand your core offering as it makes sense to compound results instead of getting lost doing a tangent task that may or may not work out.
Again, your time is your most valuable asset, so save it once you find something that is working and generating revenue. Do more of that task and look for ways to expand on it.
Get your visa sorted (visa runs and more)
As a digital nomad, you need to know the visa rules of other countries you want to visit. I suggest joining various Facebook groups on the potential country you wish to move to and asking questions there.
The biggest annoyance as a digital nomad will be your visa. Most countries offer three-month to 1-year tourist visas or alternative visas that allow you to stay longer. For example, Thailand provides an education visa for one year, a popular option compared to the standard three-month tourist visa.
Visa runs
There is also something called a "visa run," which you'll need to be aware of. A visa run is when your visa expires, and you must leave the country. You fly out and go somewhere else for a week or two and then return to get issued a new visa.
I was on an American one-year tourist visa during my stay in Vietnam. This visa stipulated that I needed to leave the country every three months. I just needed to go, my visa did not expire, but my "permitted to stay" stamp did. So I would fly out and travel somewhere new. Upon returning to Vietnam, I would get another three months.
Every country is different and has different rules and regulations. It's your responsibility to know the visa requirements and to follow the law. Not doing so will result in fines and, at worst, deportation, preventing you from traveling to other countries.
How to be a Digital Nomad – Resources and Tools
Finally, once you're ready to go abroad, you will need select tools and services. From my 10+ years of living abroad and being a digital nomad, here is what I find most helpful.
Credit cards
Credit cards are beneficial tools for digital nomads because you can get great cards that give you points on hotels, flights, and ride-share apps, typically your most significant expenses besides your rent.
Chase Sapphire Preferred – My card of choice for all hotel, flight, and ride-share app purchases. You earn extra points for these categories, and when booking flights through the Chase portal, they have a 5x value. This card does cost $95 a year, but I quickly get $1000 or more worth of free flights each year.
Phone number
This is more directed at Americans, but you'll want a phone number and plan you can use internationally that won't cost hundreds of dollars a month like most phone plans do if you leave the country and turn on roaming.
You'll need a phone number for 2FA authentication for apps and want to have a data plan for when you return home to America.
Google FI – Google FI is a pay-as-you-go monthly plan. You can turn it on or off, and it works almost anywhere. You must, however, be in the United States to activate this sim card, so make sure to do that before leaving the country.
Checking and transfers
You'll want to get a checking account ideal for Travel and a way to transfer money from your bank account to a bank account abroad (if you decide to open up a foreign one).
Schwab Investor Checking – The best checking account for expats. Schwab reimburses you on all ATM fees, even from foreign bank accounts. Don't overdo it abroad, though, as they will close your account if you're withdrawing money every day.
Transferwise – Rebranded as Wise; I still prefer the name Transferwise. This website and app allow you to transfer money from your home bank account to any bank account abroad. They also offer a "borderless" account to hold multiple currencies and withdraw as needed.
They offer a dedicated "Wise" debit card to transfer US dollars to your borderless account into the local currency and then use your Wise debit card to withdraw cash at an ATM.
Taxes and bookkeeping
As a digital nomad with a business, you'll need help with taxes because, as an expat, you may qualify for some unique tax benefits.
Greenback Expat Tax Service – This firm makes completing your taxes very easy. You sign up, get your account, complete some questions, and then upload all your documents for your accountant. Then your accountant will prepare your return and ask you any relevant questions.
Upon completion, your accountant will tell you how much you owe and how much to pay for your quarterly taxes for the upcoming year.
Quickbooks – Bookkeeping for small businesses and freelancers. Stay on top of your numbers and know your profit and loss each month. I make it a monthly habit to update and manage my accounting every month, but you can consider hiring a bookkeeper. It takes over an hour each month. But I like knowing how much I made and spent.
Luggage
Getting quality luggage is quite crucial as you'll be flying internationally. So spend the money on something of quality that will last. Here is what I like, use, and recommend.
Away Travel – I use their "the large" polycarbonate suitcase. It stores everything I own, has multiple compartments inside, provides a spot to store your shoes, and has built-in security features. This brand makes the best suitcases I have ever owned and comes with a lifetime warranty.
How to become a digital nomad conclusion
That's it for my guide on how to become a digital nomad. I hope you found it helpful, I know it's a lot to take in but step one is really to decide whether you want to run a location-independent business. While there are a lot of digital nomad jobs, a job always has the risk of your company deciding they want you to be based in an office.
Next is to choose a business model. You make money as a function of value. Provide value by helping other people somehow and focus on growing your income. Once you reach a certain level, you'll be ready to take that leap and move abroad. Good luck.