Expat Resources For Living Abroad & Working Online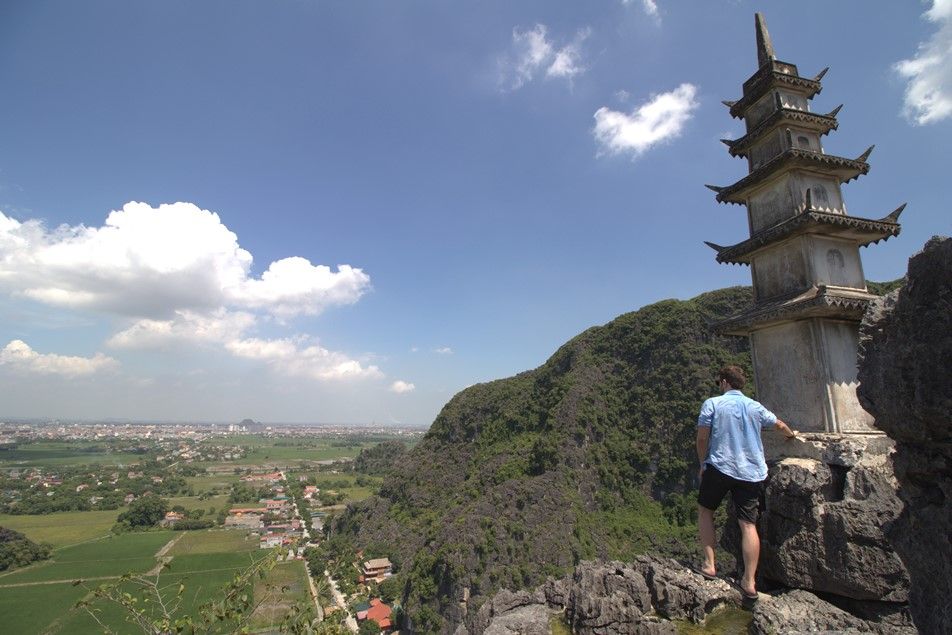 I get asked a lot of questions about different aspects of living abroad. So here is a high level overview of all the tools and services I personally use and pay for as a self employed expat and what I find invaluable.
Credit Cards for Expats
Get the most out of them.
You'll need a travel credit card with no foreign transaction fee, first and foremost. When I first went abroad in 2011, I had a Chase "Freedom" credit card and they charged me a whopping 3.5% fee to use my card in Thailand—eating up any points or benefits in the first place.
Then you'll want a cashback credit card to use on all purchases where you don't get an optimal amount of points on your travel card and finally, you'll need a general-purpose backup credit card.
You can pick and choose your own, but here is what I use:
Travel card
Chase Sapphire Preferred – My go-to card for everything travel-related like flights, hotels, dinners, and ride-share apps. 5X the point value when you book a flight or hotel through Chase's portal.
It costs 95$ a year, but I typically earn about $1000-$2000 a year in value. Functionally, I get a free round-trip flight once a year and a host of benefits like purchase protection, rental car insurance coverage and travel assistance.
Cashback card
Gemini Credit Card – My current "everything else" cash back card. Gemini is a crypto exchange that has a 1-3% cash back card. You get 3% on dining, 2% on groceries and convenience stores and 1% on everything else.
Rewards are paid out in Bitcoin in real time. You spend, BTC gets bought and added to your balance. Then you can withdraw it to your wallet. Last, there are no foreign transaction fees. I'm bullish on Bitcoin so I'm happy to earn in the most asymetrical bet currently available.

Gemini
My crypto exchange of choice. Signup and get free Bitcoin, access to an "earn" program for your digital assets and a credit card.
Sign up Today
Phone numbers abroad
I'm American, here is what I use and suggest.
Having a US-based phone number is very important when living abroad. You'll need a number for 2FA for sensitive accounts (banks, credit cards, brokerage accounts etc) and you'll want a data plan when you return home to America.
The problem is most plans cost $100+ and are designed for Americans living in America taking the odd trip abroad, not long-term expats.
Here is what I use:
Google FI
Google Fi - Pay as you go monthly plan starting at $20 a month. Can turn it off  and not pay for it when abroad and easily turn it on again when you need it. With Google FI you now have a dedicated US number, data in any country you visit and can receive SMS messages while abroad.
Important: You must be in the United States to activate your Google Fi number. So sign up now, get your sim card and activate it because once you're abroad it's simply impossible to do so.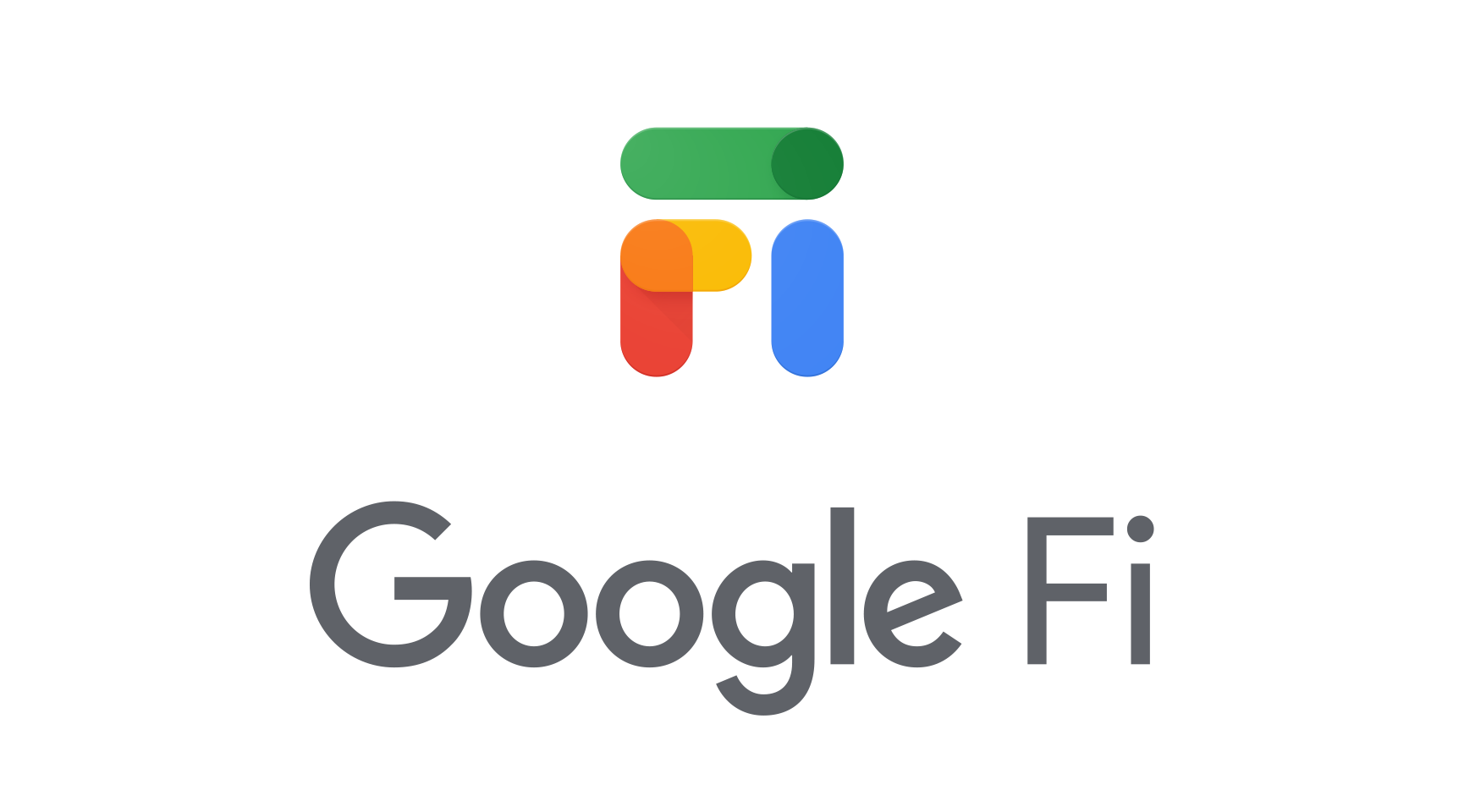 Google FI
Signup and get a free $20 credit today! Pay as you go, turn on and off as you need. Works abroad and is low cost.
Sign Up Today
Pro tip: Google FI allows you to use data when roaming but if you use it too much abroad they will suspend this feature until you return to the United States. However your SMS messages and calls always remain active which is what is the most important.
Skype credits
Skype credits allow you to call any phone number in the world for cheap from your mobile device or laptop.
Need to call your bank, credit card while abroad? Use Skype's pay-as-you-go option.
For just 10$ you get 434 minutes of call time. It's what I use when I'm abroad and I need to call support for my credit card.
Banking For Expats
Savings, checking, investments, taxes and more.
You'll want to use a checking account that pays for your ATM fees, a high-yield savings account to earn interest, a way to transfer yourself money abroad and a business bank account if your self employed (for tax purposes to keep personal and business separate).
Checking account
Schwab investor checking – The best account for expats. They don't charge you a fee to withdraw from ATM's abroad with their card and they reimburse you for any fees other banks charge—even banks in foreign countries. I easily save over $100+ a year in fees when traveling and withdrawing money.
Please don't abuse it though. They will close your account if you withdraw a lot and charge fees.
Savings account
Marcus by Goldman Sachs - They offer a high-yield savings account. This is for US citizens only. If you're looking for a place to stash cash you don't intend on touching and don't need to log in regularly then open up an account.
The only issue I have with them is that I can't access my account from some countries. But if this is your long term savings, it's not a huge issue.
Debit card
Wise - Connect your bank accounts and transfer money abroad. It's how I send money to my international bank accounts. They also offer a helpful debit card (optional) that allows you to withdraw money in the local currency.
So you can convert dollars to a local currency in your Wise account, then use your Wise card to withdraw cash. Great when traveling a place for a week or two.
Brokerage account
M1 Finance - While you can use Schwab's investor checking to fund a brokerage account (Schwab is excellent), I still prefer M1 Finance. Within your account, you set up a "pie" that is made up of different stocks and ETF's. It's designed for the long-term investor looking to automate their investing and dollar cost monthly into their account.
Taxes
Greenback Expat Tax Service – This is the firm I'm currently using. You sign up, get your own account, complete some questions and upload all your documents. Then your accountant will prepare your return and ask you any questions.
Accounting
Quickbooks – Bookkeeping for small businesses and freelancers. Integrates with a lot of payment providers and is simply easy ot use. Can also easily give access to a bookkeeper to keep everything updated.
Helpful Gear
What I use and personally recommend.
My main camera for my professional, talking head videos is the Canon 90D. It's a mid-range, "do everything" camera as I like to say that can record up to 4k in 30P.
The audio pre-amps on this camera are excellent and paired with a quality mic and a good lens allow you to get very professional video at a reasonable price. Canon also has the best color science and the footage out of this device needs minimal color grading.
It's only drawback is that it lack of stabilization so it's not ideal if you're wanting to do a walk-and-talk style video. Use your phone or an action camera. It's also an APS-C crop sensor, so if you want full frame for whatever reason, skip the 90D.
Lenses - The best two options
A camera is no good without a proper lens. Here are the two that I use:
Sigma 18-35 F1.8 - This lens is legendary and produces both incredible images and video. The fast F1.8 aperture also allows for a blurry background with subject separation.
Tokina 11-16 F2.8 - My go-to wide-angle lens. Fast with a 2.8 aperture, you can get a wind shot with a blurry background with this lens.
If I had to pick just one I would get the Tokina as I use it 80% of the time. A wide angle lens that's not too expensive and it's fast for that solid subject separation.
A medium sized bag that has the storage capability of a much larger bag. It allows me to carry my camera, two lenses and the Rhode microphone. There is also a front pocket that can fit my iPad Mini.
Microphone - Quality audio for video work
Audio is just as important as video, if not more important honestly. I have one mic for my camera setup and another mic for my laptop.
Rhode Video Mic Pro - This mic has been out for years and I've yet to find something that sounds better if you need an external mic for a camera.
One under-rated feature I love is that the mic when plugged into your camera will turn on and off with your camera.
Shure MV7 - This is my USB mic for my laptop when I need to do voice-over work for my videos. It's expensive, but it's the best mic out there. It also has an XLR input so if you want to hook it up to an audio interface and your camera you can totally do that.
I also bought this generic microphone stand for the MV7. A must have for this USB mic as when you buy the MV7 you get only the mic and required wires.
Action cameras
I love action cameras for vlogging out in public. Wide field of view, stabilized for movement, small and lightweight. What's not to like?
Sony X3000 - I have an entire write-up on the X3000. It's an old action camera but still a great option even today. It by far has the best audio of any action camera I've used as well.
GoPro 11 - I can finally say that the GoPro has caught up and surpassed the X3000 in terms of video quality. If I didn't already have the X3000 I would buy the GoPro 11.
iPhone 13 Mini - I love the design of the mini. Not too big, great camera system and you always have it on you. It's what I use mostly for creating short video content. I'll record with my phone then record a voice over with my Shure mic.
iPhone tripod - I also use this cheap, mini tripod sometimes when recording with my phone. It makes a world of difference if you ever want to vlog with your iPhone.
Laptop and tablet
Dell XPS 15 - The best overall Windows powered laptop. As most of my audience for my tutorials use Windows, I'm still sticking to Windows. The XPS is powerful, fast, and lightweight. It can easily render a 1 hour, 4k video in an hour, which is quite good.
It comes with 3 USB-C ports so I can connect the charger, a mouse, and my external USB mic all at the same time. There's also a built in SD card reader. Essential if you make videos.
iPad Mini (6th gen) - I use this to watch YouTube, read the news, watch movies, check my email and check up on Twitter. I also keep notes organized using Notion as well as listen to a podcast or audiobook. Last, I like write things down using the Apple Pen.
Basically, I use my iPad Mini as a glorified notebook. It's incredibly useful as a way to keep my workflows separate from my laptop. It's also small and light which makes it the perfect companion at the airport or on flights.
Lamicall Laptop Riser Stand - I use this to raise up my laptop because when I record with my microphone as I need the screen more in front of my face. But I do enjoy typing with my laptop lifted up, I find it to be much more comfortable experience.
Headphones
Marshall Major IV - I've been buying these since the first generation. They last about two year before falling apart. Excellent audio, Bluetooth enabled, cool design and small form factor.
Apple Airpods (2nd gen) - I actually now have the 3rd gen which is a new design. However, they don't fit my ears as well as the 2nd generation Airpods so when it's time to buy new Airpods I'll be reverting back.
Accessories
Microsoft Basics mouse -  Yep, a cheap wired mouse. I hate using a wireless mouse for video editing as they are very unreliable and don't provide me the accuracy I need. I have no issues with this basic, cheap wired mouse. I also use a small mouse pad. Nothing fancy.
Ankor USB Hub adapter - An essential dongle. This affordable hub adapter expands the amount of USB-C, and USB ports for your laptop. It also allows you to connect an HDMI cable and and an ethernet cable. Incredibly useful to have.
Targus Power Adapter - Essential for travel. This conveniently packaged adapter provides you with the required plug adapter for pretty much any country in the world. Don't go abroad without it.
Luggage
Ogio backpack - Great gear, travel bag. I got their "metro" backpack as a company gift during my time at PWC back in 2007. It lasted 10 years and was the best backpack I had owned for travel.
I got a replacement because I found it so useful. It's like a big bag with a ton of pockets for your laptop, chargers, mose, microphone and really anything you need to segment.
Travel Away  "The Large" - This is the bast damn suitcase I've ever owned. "The Large" is big, sturdy, reliable, yet surprisingly lightweight. I can store multiple pairs of shoes, shirts, pants and whatever else I need for an international trip. On top of that it has a useful locking mechanizm and they'll repair the wheels for free.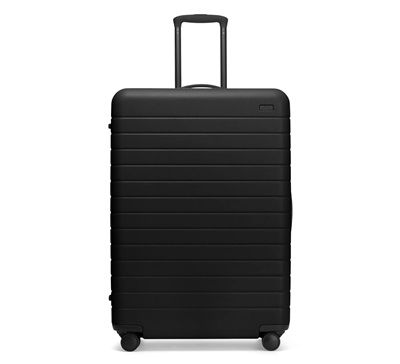 Supplements
My five essentials.
Optimize your health and energy, age well, and maintain yourself. I'm pretty intentional about the supplements I take and don't want to overdo it or make this an overly complicated process/system.
From my own research and personal experience with trying different products here are the supplements I take and have at the ready.
*This is not medical advice, I'm not a doctor (obviously). Do your own research and take these supplements at your own risk.
Creatine
Creatine has numerous health benefits and is one of the most studied supplements. I've found that creatine helps make me a bit stronger and allows me to push slightly harder in the gym as well as make me more muscular.
Nothing crazy but it is noticeable. There are also studies that show creatine supplementation improves cognition and recovery. I personally take 5 grams 3x a week after a workout.
Collagen
Collagen is an important component in your bones, skin and muscles. I supplement 3x a week after my workout alongside creatine. I do this to help promote skin and joint health and well as aid in muscle recovery.
An added benefit is some research shows there are cosmetic benefits to supplementing with collagen but I use it primarily to help with performance, healing, and energy levels. But hey I'll take any anti-aging benefits as a bonus.
Magnesium and Zinc
Magnesium and zinc are two very important minerals your body needs. Magnesium is used in a wide array of body functions including sleep and overall energy and zinc helps boost your testosterone and immune system.
I used Labdoor.com to find the best, highest quality supplement that just happens to be a great combination of these two minerals in one from Rootcha.
I again take this 3x a week in the evening before bed.
NAC
NAC, short for N-Acetylcysteine is a potent antioxidant and anti-inflammatory supplement. It helps with detoxification of the liver, improves insulin sensitivity so it's easier to lose body fat, improves mood, and finally protects against oxidative stress. I find this to be a supplement that promotes focus, concentration, and overall well-being.
Tongkat Ali
Tongkat Ali improves your free testosterone. When I take this it increases my energy levels. I don't have an issue with sex drive but anything that helps boost your T-levels will also help out with your libido. There are also claims that it helps with gaining muscle and losing body fat.  
I take Tongkat once a week on a Friday usually at a 200mg dose. The side effects of this supplement from others I've read online are insomnia and anxiety if you overdo it. Some bottles instruct you to take 2 doses twice a day at upwards of 1000mg. 1000mg of this stuff every day is really excessive. You may have to experiment with what works best for you.
Any questions? Let me know!
-David
I am a participant in the Amazon Services LLC Associates Program. As an Amazon Associate I earn from qualifying purchases.