Understanding Men: What Drives Us (and What Annoys Us)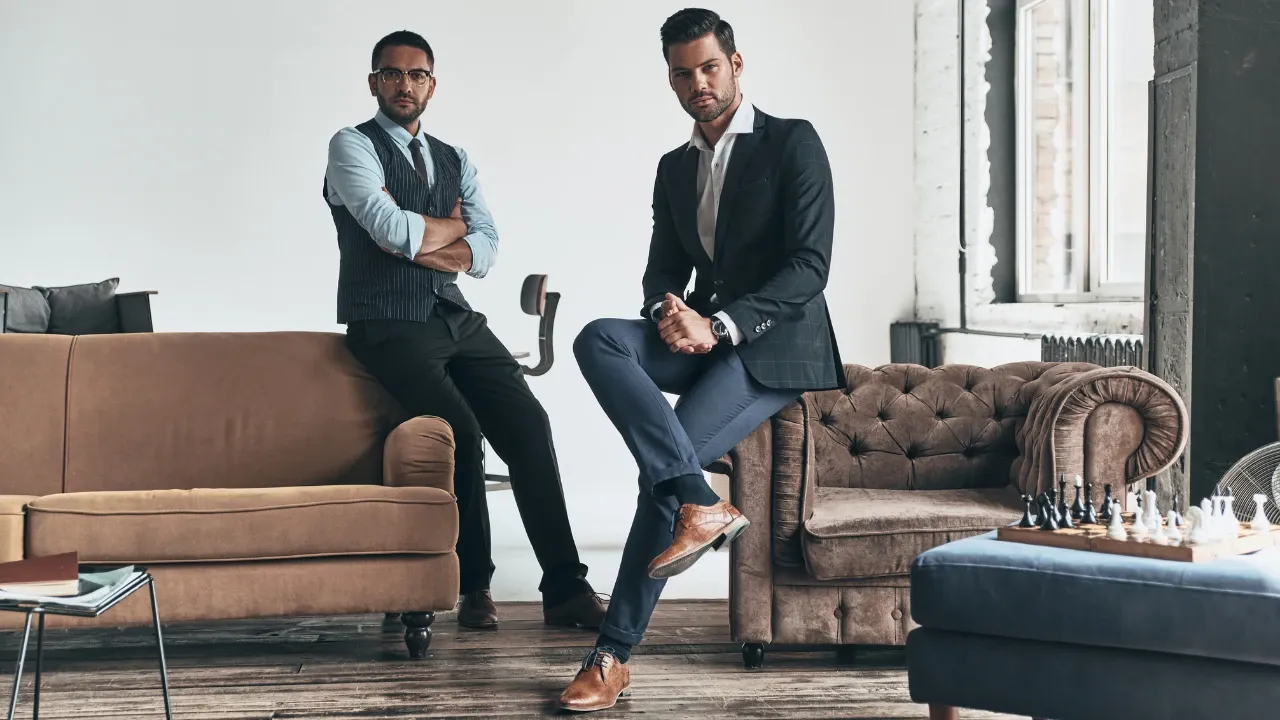 Trying to understanding men always boils down to understanding what drives us.
If you want to understand the men in your life and why they do what they do, then keep these two points in your head: First, men are simple. Second, do not project how you think or feel onto how we think or feel because the two have nothing in common.
Men are not particularly complicated. We all are pretty similar in our thinking, and in what drives us. That is, 1) having our own life and identity, 2) doing something related to that identity, and 3)being compensated well enough for our efforts.
First part, our own life:
More important than what we say and how we say it, is what we are. I don't care if a man is a doctor, lawyer, CEO, security guard, tough guy, pickup artist, or farmer, everything he does is filtered through that title.
A title = position which = status. Understand a job is not simply a job for a man, it is his identity. Each man has a dream of what he wants to be. He has an ideal self, and an ideal job.
When the real and the ideal are in harmony, he is happy. When he is working closer to the ideal, he is happy. When the real and ideal are two different things and he has no way of seeing how to connect the two, he is unhappy. It is as simple as that.
Next is his identity
A man's value comes from the work and  position he holds. If a guy says he is a firefighter, then the work he does must fulfill that title (which is saving lives). It is not satisfying for a man to have an unearned position with unearned regard…like a firefighter who sits at a desk all day. He would not really feel like a firefighter, or be proud to be called a firefighter.
Gurbash Chalal, a young man who built a 10 million dollar a year advertising company by his 18th birthday, is a self described serial entrepreneur and self made millionaire. Being able to say I am Gurbash Chalal and I am a self maid millionaire entrepreneur, or I am Jake and I am a firefighter who saves lives, is incredibly important.
Men do not simply want a title, they want the recognition that goes with that title. If they don't genuinely earn the title, it feels meaningless.
Last is compensation
We want to be rewarded for our effort, not just to take care of ourselves, but to take care of those around us. The way we were taught too. How much we make matters.
Some guys are materialistic and need to feel validated by showing off their orange lambo, but most just want the freedom to live a lifestyle of our choosing with the flexibility to have our own family if that blessing comes to us. It is not about consumption for most us. It is much more about a sense of pride and accomplishment.
These three things: Identity, work, compensation, are the top priority of any man you meet.
To the point where a man won't feel like a man until he has accomplished, or is on his way to accomplishing that which he desires most in regards to his identity, work, and compensation. So any man you date, are engaged to, or even perhaps married too, will be too busy to give you the attention you want and probably deserve until he has satisfied these three areas.
They are integral for manliness.
Men can not relax and give serious thought with a girl...
...in regards to marriage, kids, the house until they are the man they want to be FOR YOU. Time with girls can only fits into the cracks of free time in our lives until were on our way to becoming the man we want to be.
A man won't feel like a man until he has figured out his identity, does work that is meaningful, and makes a decent income at it. When a man is on a mission to get his life in order, it is madness, and settling down is the last thing on the list.
Understanding Men: Why are we this way?
To understand men, look at any boy. From the time a man is a boy, he is taught how to be a man. To be strong, stand up for himself, fight when need be, get up and not cry. Compete, play sports, climb trees, scale rocks, be brave. A boy is taught to protect women and children, to look out for his siblings, and watch over the house.
A boy is taught to work, get the groceries out of the car, take out the trash, look after the dog, shovel snow, and get a job as soon as he is old enough to. Finally and most importantly, a boy is taught to make something of himself, to make his family proud, so when he shows up, everyone knows who he is, what he does, and admires how successful he has made himself. This is all preparation for a boy to become a man.
This does not change as a man gets older, age only amplifies the, "what am I going to do with my life".
This only becomes more and more important with time. Now I am not saying he needs to be 30 or 40 years old and a millionaire to be ready to settle down, but he has to be on his way to achieving his goals.
Take a lawyer for example, once the guy who wants to be a lawyer is accepted to a good law school and knows exactly where he wants to end up in a few years, he is on his way.
This drive EVERY man has. It is the core of what it means to be a man.
Does not matter if he is an astronaut, a country music star, a mob boss, or a school teacher. Taking care of ourselves, being the protector of woman, and providing for our children, is how we were taught to be.
It is why everything we do is geard toward making this happen. So we can feel rest assured that everyone and everything is taken care of. So we can sleep with a clear mind. Anything less is unacceptable.
Another important point in understanding men is that we want to be the leader at some point our lives.
To be the decision maker. The one others go to for answers. We know we are not going to be the leader in every situation, and don't desire to be. We just desire to be the leader somewhere in our lives.
This doesn't seem to be something women care about particularly, but to men it is deeply important. Some men are more leaders and some are more followers, but no man wants to live his life completely as a follower.  We want to lead so we can show off, so girls can see that were in charge, and to get the benefits from being in charge.
To understand men is to understand what pushes us
What kicks us out of bed every morning. So,when he works all the time, is never home, does not talk to you much, watches his money. It is because he is working towards figuring out his identity, his work,  and building his income.
When a man is not where he wants to be in life, and is not on track to becoming the man he wants to be, this is a source for unhappiness at worst, complacency at best. Both are terrible, and will cause a man to have mood swings.
This is why men don't want to sit down and "talk". A man who is truly on a mission is not interested in talking how he feels about his situation, he is interested in improving his situation, so he can be the man he wants to be, and get on living the life he wants to live.
Understanding Men: What you can do
If a man is not on track he has no time for you because he cannot be the man he wants to be for you. When he hasn't figured out the career he wants, and is not making an income he is happy with, he can not sit around and day dream with you about what your children are going to look like, or what kind of home you should buy, or where you are going to get married. Not being on track is a big anxiety for men.
So to understand men, understand that getting our shit together is a top priority before anyone or anything,including you.
Most girls do not get this. Girls tend to think, hey if you love me like you say you do, then you should trust me and talk to me about your problems so we can work together to achieve your dreams.
That's what being in a relationship is all about right? To girls, building the foundation of the relationship with a man, no matter where he is in life, is just as important as anything else. Which is nice, but it is not how men operate.
Linear thinking:
Until we are on track to achieve our dreams, our eyes are on the prize and nothing else. We literally can not enjoy life and enjoy with you until we get rid of the anxiety of "what the heck am I going to do with my life".
The way you can help a man, is to help him focus on his dream.
A man does not have to be making a ton of money right away, he just has to know he is on the right path. On the verge of having his dreams be realized. What he wants is clear. How he is going to get there is clear. Knowing this he eventually knows the money will follow.
So if you can see yourself as part of his dream, as part of his plan to achieve his dream, then jump on board because when that man becomes as successful as he wants to be, he will be alive and happy… and so will you!
Other girls will look at you envious of the great man you have and wonder why you are so lucky. The reason is no accident. You understand something they don't. Men.