11 Remote Working Tips For Expats Abroad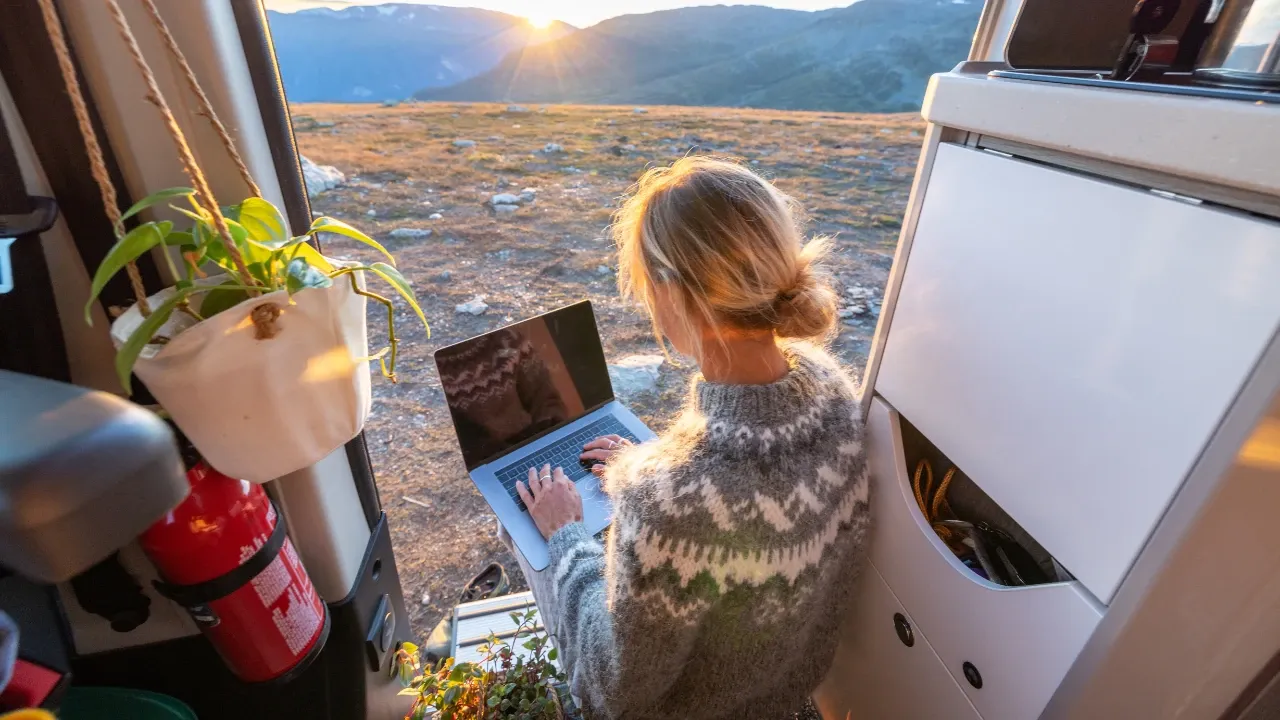 I've been doing the digital nomad, remote work lifestyle thing for 10+ years now. As the concept has only grown in popularity since I started (passport bros is now a thing), I thought I would share a few hard-won tips to help you be successful, happy, safe and productive.
If you're looking for a bit of adventure, to live abroad perhaps, and to improve your current lifestyle, these remote work tips to help you make the most of your situation.
Let's start off with the required tech stack you'll need for creating content. This is important because technology outside of America is frankly not as good and much more expensive. So buy your gear stateside. It's what I do whenever I return to visit family eaxh year.
1) Get the technology you need
On a day-to-day basis, I'm creating both video content and blog posts. I do hire help as needed but there is some technology I do find helpful having at my disposal.
This is the best in class gear I suggest you pickup before going abroad:
Sony ZV-E1 - The best overall camera for YouTube
Want to create professional talking head videos in 4k? Well the Sony ZV-E1 is the best overall camera for this purpose. Small, lightweight and it pairs with equally small lenses, this small camera system is perfect for creating both vlog style content and more professional, talking head studio content.
It has stabilization so you can actually walk and talk with this camera without it being a shaky mess and because it's small and light, it won't tire out your arm.
The best lens for this is the Sony 20mm F1.8.
This is a prime lens, G Master lens from Sony. That F1.8 will allow for that shallow depth of field and it's wide focal length but not too wide to where things are warped and weird looking. Did I mention that this lens is also small? Small lens on a small body makes your life easier for video recording.
Last, you'll also need a mic for this camera and for that, I suggest the Sony ECM-B1M.
It sounds fantastic and is small, so it fits the overall form factor of the ZV-E1 perfectly. The ECM also comes with an array of settings and isolation modes to make it perfect for both studio and on-the-go recording.
Yes, I know that all of this gear added up is expensive ($3000+), but if you want a good setup to future-proof you for years to come, you'll be hard-pressed to find a better setup that's small, lightweight, and can record high-quality video with high quality audio..
Osmo Action 4 - The best vlogging camera
My beloved Sony X3000 has finally been dethroned. The Osmo Action 4 is now what I would suggest to anyone get who is in need of an action camera. Even if you have a dedicated mirrorless camera, having an action camera that can record in 4k is incredibly useful for different situations like vlogging and short-form content.
As someone who has a proper larger camera, I still vlog with my X3000 because it's easy, small, lightweight and can get the shot. You're not going to want to carry around a camera and lens system all the time while living abroad.
An action camera  is less bulky and cumbersome and also more durable too. Overall, as a video creator I love using an action camera for vlogging. If you don't ever think you'll want to vlog then you could skip on getting an action camera and perhaps just use your iPhone when needed.
However, once you go abroad, you may very well find yourself wanting to record your trips. The Osmo Action 4 is perfect because it's got great battery life, the adventure combo comes with a grip for the camera, the camera has good audio and a variety of field of views and a has both a front and back touch screen.
Yes, your laptop comes with a built-in webcam and microphone but these integrated devices are pretty average and not intended for professional use. You can also link up a mirrorless camera like the previously mentioned Sony ZV-E1 as a webcam as well.
But I like webcams for simplicities sake. They're small, weigh next to nothing and don't take up a lot of space. The best webcam I've used is the Brio. It's a 4k, 60 FPS webcam with a wide field of view that plugs into your laptop and just works. On top of that, it has a good, on-board microphone built in.
You could this webcam for online interviews,  Zoom calls and it's even good enough to record talking head YouTube videos with OBS.  For the price, this webcam is a massive upgrade compare to your built in, integrated microphone on your laptop. It's plug and play and just works.
Shure MV7 – Best microphone for remote work
As a YouTuber and top-rated Fiverr seller the Shure MV7 is by far the best USB microphone on the market. If you need the absolute best USB mic money can buy, get this. It has deep rich audio, good bass, and treble. In addition, is also does a fine job of not picking up too much background noise.
When paired with free recording software like OBS which has a noise-canceling feature, the audio sounds flawless. Best of of all this microphone comes with multiple types of connections. A traditional USB wire, a more modern USB-C wire and it can connect to an audio interface using an XLR connection.
The only caveat with this mic is that you will need to source your own stand for it as this is not included. The microphone itself can stand upright on it's own handle, but you'll want a stand.
So, if you're wondering what mic I use for voice work, it's the Shure MV7. A tough mic to find abroad so get it on Amazon when you're in the USA.
2. Get a high quality pair of noise canceling headphones
Unless you're doing something like customer support or online teaching, where you need a headset with an attached mic, you'll instead want to get a quality pair of noise-canceling headset to block out noises at cafes and co-working spaces.
I've used quite a few different pairs over the years and there is really only one pair I keep coming back to:
If you ever catch me abroad in a co-working space or cafe you can easily spot me wearing these outstanding headphones. They are "over the ear" so they are not large and goofy looking like a lot of noise-canceling headphones or gaming headphones.
Marshall Major is known for audio quality and these headphones also don't disappoint in this regard too. They sound great, have a minimalist design, and don't take up a lot of space in your bag and it comes with a wired connection for your laptop which I prefer.
You can connect these headphones via Bluetooth to your laptop, phone, or tablet, and they do come with a wire if you're old school. The only slight issue I have is that after about two years of use, the leather starts to chafe and fall off. So you will need to buy a new pair every few years.
3. Set and adhere to a strict schedule
Sticking to a strict schedule can help you become more productive, organized, and efficient in your everyday life. This is even more essential if you're self-employed and you create your own deadlines. I typically work Monday-Thursday for 10 hours and then scale it back to Friday and Saturday. Sunday I don't work. I also take mini vacations whenever I want, which means I'll travel somewhere for a few days.
A structured schedule allows you to stay on top of tasks and work smarter rather than harder. With a simple plan laid ahead, it's easier to maximize concentration and minimize distractions while you work on tasks. This way, you won't be overwhelmed or feel like your falling behind on tasks. You'll be able to have ample time for both work and play as needed.
Staying healthy is part of your schedule as well
Also consider staying disciplined when following a daily routine helps to instill healthy habits for your physical fitness. Staying in shape, exercising three days a week minimum and eating well will all help fuel your body and keep you feeling great.
When all is said and done, setting a structured daily schedule ensures that all your commitments (both personal and professional) are met with remarkably less stress by removing that notion of "what should I be working on" mentality.
Plan out what you'll be working on ahead of time
I create a task list of things that need to be done. Some people use Notion, Asana or Trello for project management. It depends on your personal process but at a minimum you should create a task list so you know what needs to be done.
4. Phone numbers
Google FI
Google FI and Skype are what I use when abroad. Google Fi is a phone number and sim card you can only get as an American in America. It allows you to have a dedicated US phone number that you can use for verification purposes for sensitive accounts.
It also allows you to have a data plan upon returning to the USA. Best of all you can turn Google FI on and off as needed. That's right, you can turn it off and not pay for it when abroad.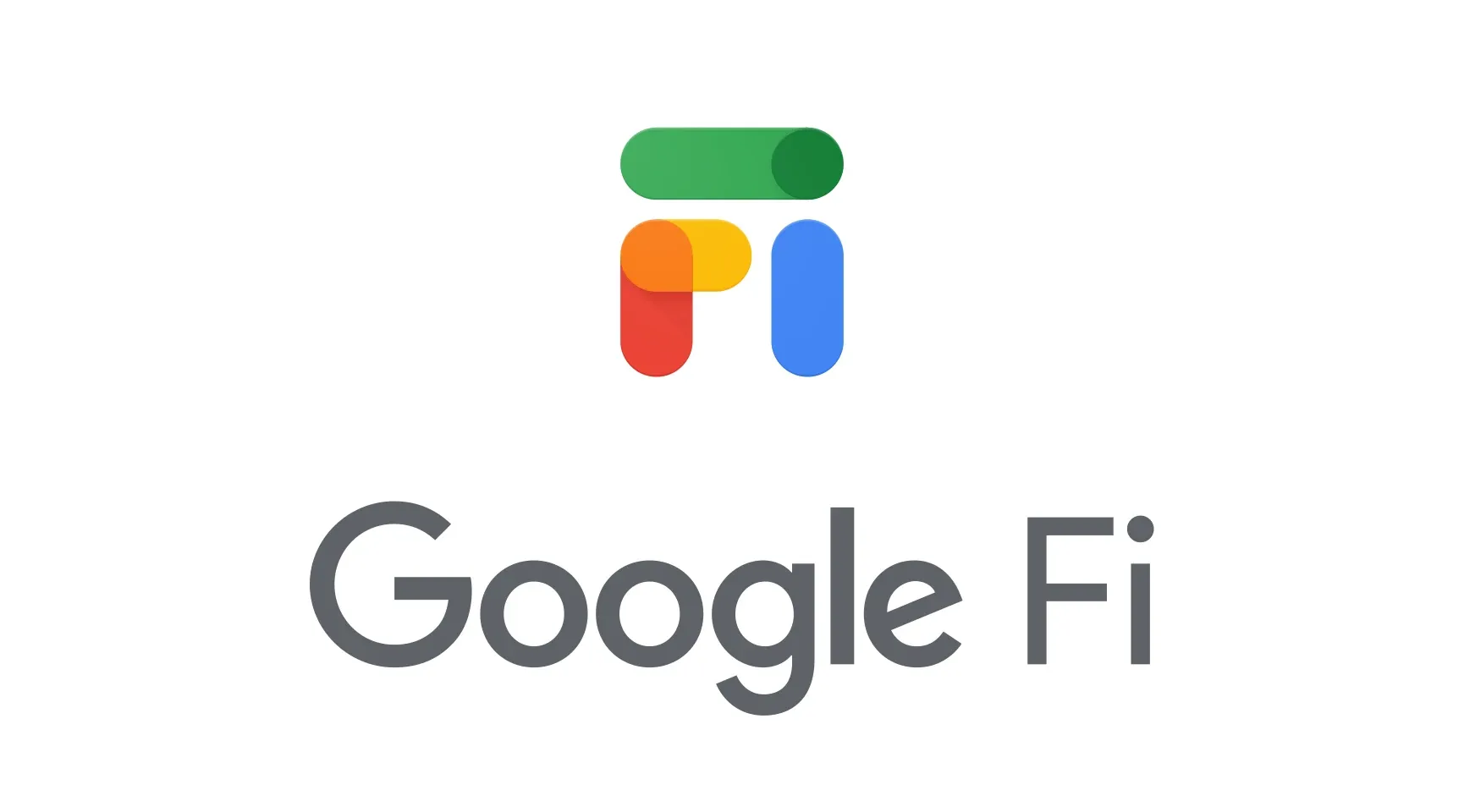 Google FI
A US phone number and data plan that is pay as you go.
Sign Up Today
Skype Credits
Skype credits are what I use to actually call my bank, credit card companies and people. If you're abroad and need to call an actual phone number, sign up to Skype and purchase Skype credits. It's an international, pay as you go plan that costs 2.3 cents a minute for calls to the USA.
I buy $10 worth of credits and I'm good for a year.
5. Check for fast wi-fi at your location
Remote does not mean you have to stay home all day. As a self-employed expat I've lived in Vietnam, Mexico, South Korea and Thailand. One thing that is always the same is making sure you have access to reliable, fast wi-fi.
High-speed internet is essential for remote workers. I personally like and use Nomad List to get an idea of the internet speeds in a given city. Wi-fi today is not as big of an issue as it was years ago as most places have good wi-fi and most countries allow you to purchase some sim card that can also provide unlimited data.
That way, worst case scenario you can use your phone as a mobile hotspot for backup purposes when you're somewhere that's less than optimal. This happened to me a few times at True Coffee and Starbucks in Thailand.
6. Get a VPN
A virtual private network (VPN) is quite important as a remote worker if you're going to be connecting to various networks. VPNs allow you to connect securely to the internet, encrypting all of your online activity so that it cannot be intercepted by malicious third parties.
This added layer of security is especially important when travelling or accessing public Wi-Fi networks. You can use your VPN to browse the web safely from these locations, and access your sensitive accounts. Also, if you do end up abroad you'll find a VPN helpful for watching geo-restricted content.
7. Travel slowly and consider living somewhere
When I was younger, I remember reading about Colin Wright and how he would live abroad in a country for 3-4 months and have his audience vote on where he would move next. Now, as someone who can actually do that (bounce around to a new place every few months), the idea of constantly moving is unappealing.
My advice would be to travel slowly and consider living somewhere then travel in the country. You could live in Playa Del Carmen, Mexico then visit Mexico City, Tulum or Oaxaca. You'll be able to build positive, productive habits and adequately experience the destination you in.
Long term, you may find a spot in the world where you want to call home. For me, when I was in Saigon it felt like home, and I would be totally fine with living there and getting married to a Vietnamese girl.
Time zones
Also, communicate effectively your time zone to your co-workers and company. A lot of new remote workers are hesitant to do this and would instead like to hide the fact that they are abroad somewhere from their boss and co-workers.
Honesty is the best policy. It's good for your own peace of mind and you'll be able to work more effectively knowing your decision to move abroad is accepted by your employer.
8. Long term visa and taxes
If you do decide to live abroad as a remote worker you'll need to secure a long term visa for whatever country you want to stay in. Some countries are fairly generous with their visas. Vietnam used to offer a 1 year tourist visa to Americans. Mexico issues a 6 month tourist visa (though they are more strict now).
Before moving somewhere, look at your visa options. Most countries tend to issue a 3 month tourist visa which is sufficient for experiencing the country and seeing if it is for you. But if you decide you want to stay there, you'll need to get a more secure, reliable long term visa.
Also be aware of the tax implications of living abroad. My best advice is to sit down with your accountant and ask how to best prepare because it really does vary on a case by case basis depending on where you go and for how long.
9. Connect with expats and locals
You'll find that expats tend to be more fun, outgoing people than those in your home country. Just be friendly, hit up local bars, join Facebook groups for you country and attend social events. I made a lot of friends in Bangkok by going to Bitcoin meetups, finding out where people play soccer and meeting guy friend through dating girls.
It can be tough at first, but you'll get the hang of it over time. Eventually, you'll find that you have a nice group of international friends in different countries. I have friends in Thailand, Bali, Vietnam and Europe I can all message to meet up.
10. Log off your computer and be in the moment
If you're a remote worker for a company, then this is pretty easy to do as your schedule is dictated by someone else. But when you're your own boss, it's very easy to spend all your time working. Remember, you didn't go abroad to somewhere beautiful and foreign to sit in front of your computer all the time.
So, make sure to log off and enjoy the moment. You could even do what I do and take mini vacations somewhere in the country. Just pick a place you want to go and take a few days and go there. It's even better if you have someone to travel with.
11. Figure out your workspace and working style
I love working at beautiful cafes with great coffee and wifi. Here I edit videos and write blog posts. At night, I reply to emails because it's less brain-intensive from my apartment. I have other friends who swear by working in co-working spaces for the community aspect, the quiet rooms and the structure of having a place where they go to work.
This takes time to figure out your working style and your workspace. But knowing what you like and where you can be productive is important. I split my work between recording alone in my room, doing my UX work for Fiverr, and then getting out into local places because I enjoy working at various locations.
It helps my productivity because I enjoy have location diversity. But for other people this may be less than optimal. It really depends on the person.
Flow state
Flow state is when you're fully engaged and focused on the task at hand. Having the right workspace and working style helps you be in the proverbial zone. When in this state you'll get work done fast and be highly productive. This is why you need learn how you best work as a remote worker and digital nomad.
Remote Working Tips – Final Words
So that's it for my remote working tips for remote workers and digital nomads. I personally love living abroad and working online. It's not without it's challenges but once you have everything in place, you'll quickly see how you can create a life you love for yourself.
---
I am a participant in the Amazon Services LLC Associates Program. As an Amazon Associate I earn from qualifying purchases.