How To Apply For a Re-Entry Permit in Thailand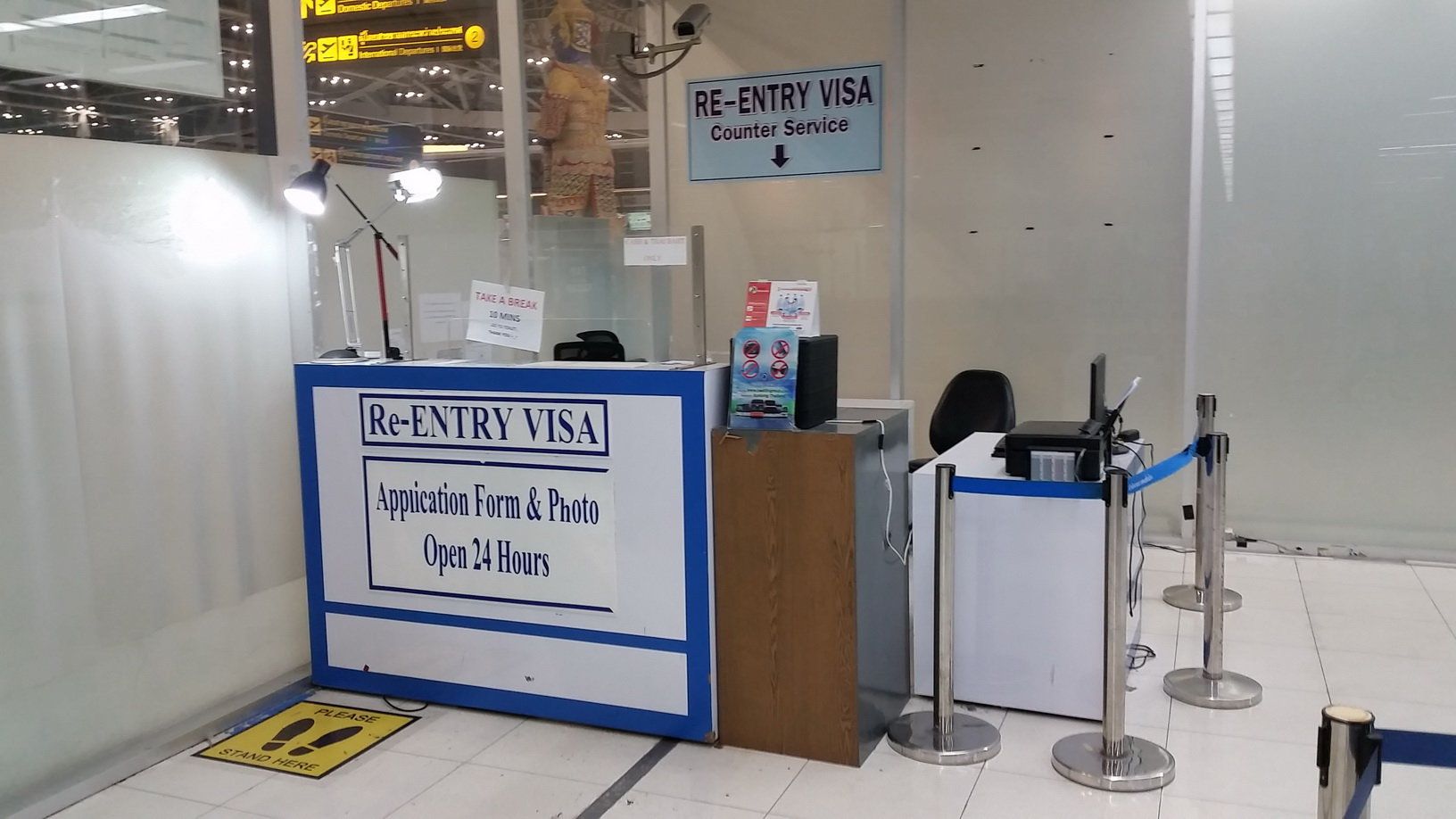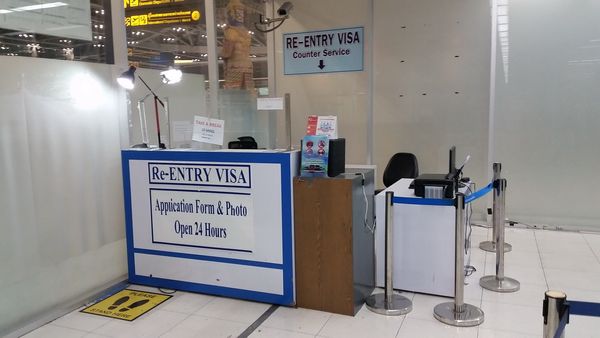 Thailand currently offers multiple entry visas and single entry visas. Multiple entry means you can leave an re-enter the Kingdom as many times as you like. A single entry visa means that once you leave, your current visa will expire and you'll need to apply for a new visa all over again.
A re-entry permit allows a someone who holds a single entry visa to leave Thailand and come back into the Kingdom on the same visa. Essential if you have an education visa as an example.
Apply for a re-entry permit at the airport or immigration
You can apply for a re-entry permit at any immigration office or the airport. However, if you're in Bangkok then going to immigration there is a last resort as it's a time consuming process and you should just apply at the airport.
But if you're in a smaller town like Ratchaburi or Hua Hin then simply visit your local immigration office and pay the fee.
Where do I apply in the airport?
Once you check your luggage in and go through security you'll need to process out of the country at immigration. Before you line up to process out of the country there is a desk in the corner in Suvarnabhumi airport where you can apply quick and easily: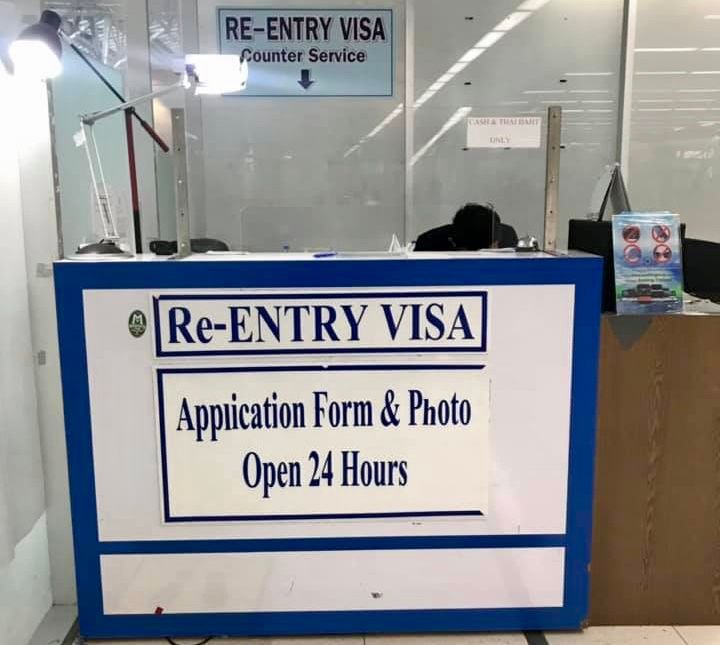 To apply you'll need the following:
Passport
Passport photo (200 Baht if you don't have one)
1000 Baht for an additional re-entry
3800 Baht for multiple-entry
Simply approach the desk, fill out the form correctly, pay the fee and wait 10-15 minutes for everything to be processed.
Get to the airport 3 hours before departure
I strongly suggest you get to the airport 3 hours before departure to give yourself enough time to process through immigration, apply for a re-entry and get to your terminal without being rushed.
When I went there was no crowd and I completed everything in under 2 hours. However, if it's busy (which you won't know before hand) it will take some time. You don't want to end up missing your flight because you're stuck in a long line waiting to process out of the country.