How to Get to Thai Immigration in Bangkok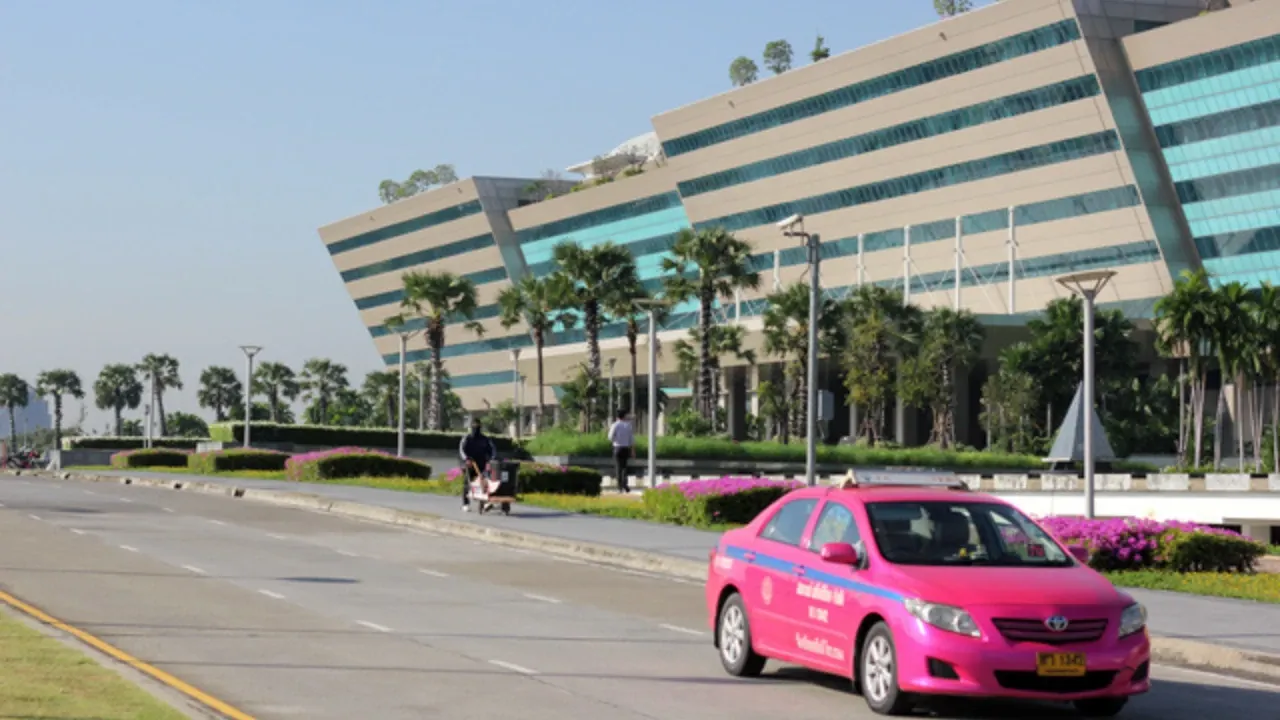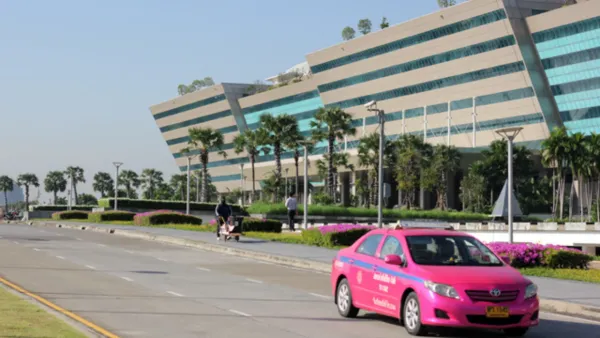 So you're planning on staying in Thailand for a few months or up to a year? Maybe you're wanting to get an education visa, perhaps you're simply wanting to extend your tourist visa or are in the process of becoming an English teacher in Thailand.
One thing is for certain, you'll need to visit Thai Immigration in Bangkok. It's a large complex that is far away from the city center and used to be a real pain to get to. Now, with the BTS being built out further it's easier than ever.
So in this content I'm going to explain how to get to Thai Immigration as cost effective as possible as I know it's not exactly anyone's favorite place to spend a day at.
Where is Thai Immigration in Bangkok?
The address and formal name is this:
Immigration Division 1: Government Complex (กองบังคับการตรวจคนเข้าเมือง 1)
Address: ศูนย์ราชการเจ้งวัฒนะ ( ในอาคารรัฐประศาสนภักดีB 120 Chang Watthana 7 Alley, Thung Song Hong, Lak Si, Bangkok 10210
3 Ways To get to Thai Immigration easily
To get to immigration you'll have to ride the BTS then you'll have to pay for a taxi. There are a few low cost buses available, but if you're going to immigration you're likely on some sort of time schedule.
Anyways, let me explain to you all your options so you can make the best decision for yourself.
1) The Best Way: Wat Phra Sri Mahathat BTS + Taxi
This is a far flung BTS stop near the end of the BTS over by Khu Kot. It's well developed and over by exit 4 you'll find a section of taxi cabs waiting. They are quite familiar with the location of Thai Immigration and you won't have any trouble finding someone to take you.
It takes about 10 minutes from BTS Wat Phra Sri Mahathat to Thai Immigration, costing you around 60-65 Bath in total. There will be no traffic too so it's low cost and fast.
2) The Original Way: Mo Chit BTS + Taxi
The original way to Thai Immigration was to visit the Mo Chit BTS stop and then pay for a taxi cab to take you to Thai Immigration. This way is slightly faster if you live close to Mo Chit.
You will find a few cab drivers refuse to take you or not be aware of how to get there. But once you find a taxi driver the cost will be around 120 Baht.
3) Mark Wiens Budget Way
Mark Wiens is a popular travel and food YouTuber who is married to a Thai woman and lives in Bangkok. He honestly has the most convoluted and complicated way to get to Thai Immigration.
But if spending 50 Baht to get to Wat Phra Sri Mahathat and another 60 Baht for a taxi is too rich for your blood, I guess you could spend a few hours waiting for a bus and wandering around Watthana Road:
Take the BTS Skytrain to Mo Chit Station. Get out towards Chatuchak Weekend Market and get on bus #29 (about 8 Baht) heading north. Get off the bus at IT Square shopping center. From there you have to walk down Chaeng Watthana Road to the west, heading towards Pak Kret, then cross over the street and take bus #356 (9 THB) to Cat Telecom.
At Cat Telecom make a left onto the street, and the easiest thing to do is take a motorcycle for 20 Baht to the entrance of the immigration office.
4) Order Grab - The Lazy Way
Don't feel like walking at all and would prefer to be chauffeured directly to immigration? Well using the Grab app you can now order a car to pick you up where you live and drive you directly to Thai Immigration.
Grab will be expensive and depending on when you leave it may take a long time to get there due to traffic. But if money is no problem and you don't want to ride the BTS and then take a cab, you can always order Grab.
Consider Getting a BTS day pass
I just want to mention that you can get a one day pass for the BTS for 140 Baht. As I live over by On Nut BTS it's well worth me purchasing a day pass whenever I need to head over to immigration as it costs 60 Baht to get to the Wat Phra BTS and 60 Baht to come back.
With a day pass I can now get off where ever I want and actually save money as it allows me the flexibility to go to Siam BTS  etc to get food or meet friends.
Bring your laptop
Thai Immigration in Bangkok is always busy and slow. When I was in Ratchaburi and Hua Hin, immigration took under an hour for me to complete any documents or visa extension I needed.
But with Bangkok expect to be there all day so bring your laptop to get some work done and not have it be a wasted day.
Conclusion
Getting to Thai immigration is now a very easy, stress free process. It's just time consuming and boring. Back when I first went to Thailand going to Mo Chit to immigration was costly and slow due in part to Mo Chit being overwhelmed with traffic and also being far from immigration.
Now with new stops and a solid redirection of traffic, Mo Chit is not as bad as it used to be and now Wat Phra BTS is quite close and convenient.