3 Things You'll Love (and Hate) about Living in South Korea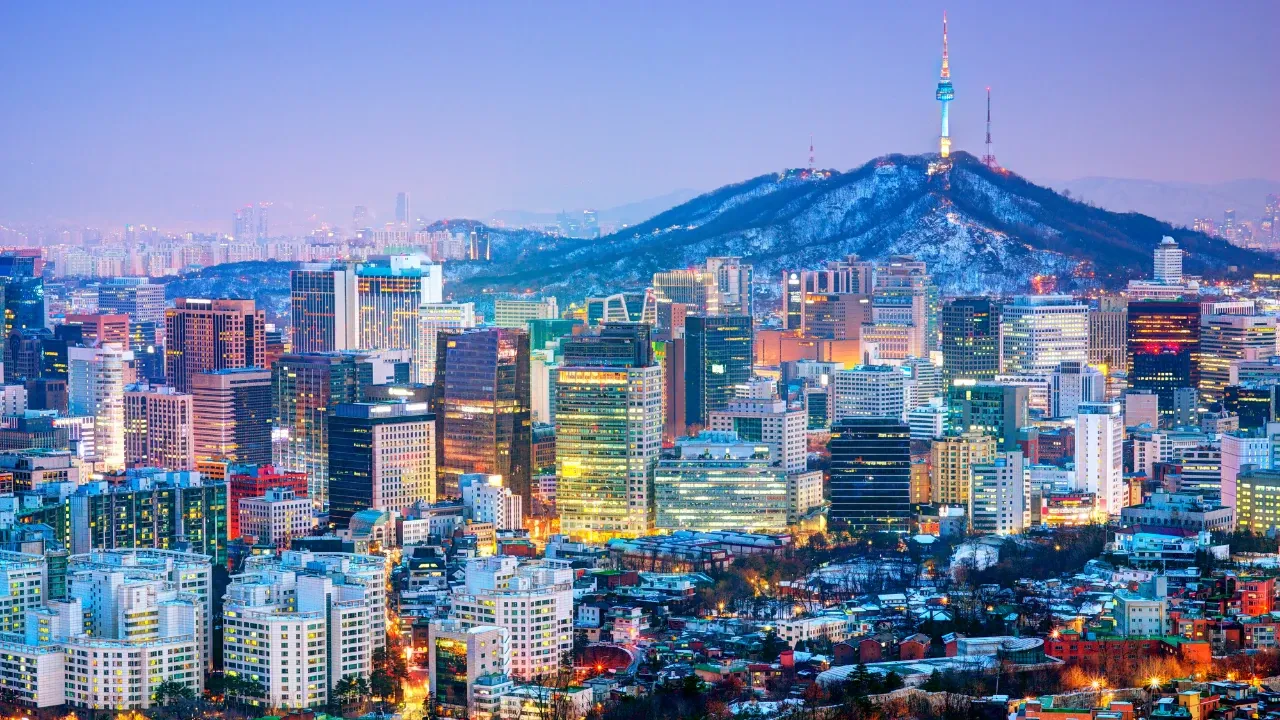 I love South Korea. So far it's been one of my favorite countries to visit.
After a few years of getting a little to stuck with Thailand (Thailand has a way of hooking you in), it was wonderful to and refreshing to see a new place.
Refreshing because the weather is exactly the same as where I'm from in America (New England) but more importantly Korea is clean and modern.
If you've not traveled to South Korea yet, you're missing out as it's very different from both China and Japan.
So for this South Korean travel blog post, I thought I would share 3 things you will love and 3 things I hate about South Korea.
Lot's of people have strong opinions on this matter. I've read people complain about the food which I can't even imagine as Korea food is by far my favorite. I've read click bait "10 things I don't like about Korea" and most of the dislikes are pretty silly.
Look, no country is perfect, but if there are that many things you hate about a place, maybe it's not for you 🙂
Anyways, let's get to the list for this South Korean travel blog.
South Korea Travel: Three Things You'll Love:
Here are my top three things you will love:
Food
Modern culture mixed with tradition
Very convenient
Korean Food
This had to be number one. The food is simply outstanding in South Korea. So much variety from western offerings, to traditional Korean food to amazing Korean fast food.
Here are some pics from my food travel adventures in South Korea
Traditional Korean dinner
You can get this sort of food at a fancy place or you can find a local restaurant in your area where you dine like this. It's served with unlimited kimchi, rice and side dishes ranging from pork, beef and fermented fish with vegetables and mushrooms.
This particular meal was as it looks! Rice with delicious side dishes. I have no real idea what I ate but it was all good.
There are plenty of other Korean dishes you've never had or heard of or tried.
During my travels Korean BBQ is the most popular in other countries, but Korean food in Korea is SO much better and wide ranging than simply Korean BBQ which is actually my least favorite:
Bulgogi
Image credit: Caroline's Cooking
This is a beef, mushroom and onion dish served on a hot plate in a light, sweet watery clear liquid. Eat it with rice and you're good to go.
Tteok-bokki (rice cake)
Image credit: Bun Bo Bae
I'm not a big fan of rice, but this dish is made up of rice cakes that are chewy, soft and warm because they're sautaed and served in a spicy tomato sauce.
Tokarbi
Not sure if I'm spelling this correctly, but this is a fantastic dinner. Beef and cheese melted together in a giant hot plate. Combine this with beer or Soju and you've got a fantastic dinner.
Korean BBQ? No thanks, this dish is so much better and I'm surprised it's not more popular.
Chicken and beer
The last, and one of the funniest things you'll learn about Korea is that Koreans LOVE chicken and beer. In particular chicken and Cass (the cheap local beer). Is this basically KFC with beer?
Yea to some degree, but it's so good and there a tons of "chicken and beer" resturants in South Korea offering this food as a dinner option.
Instead of crappy KFC where it's marketed as low quality fast food. Koreans also have their KFC equivalent – Mothers Touch Chicken (silly name I know!) which puts KFC to shame any day of the week.
Koreans do chicken better than anyone else and one of my favorite dinners to go out for is friend chicken with beer. The friend chicken is offered in numerous styles and flavors. It's served with fermented radish as a pallet cleanser and a puffed corn snack.
You've not had proper chicken until you've been to Korea. Also, for some odd reason Cass beer really matches this meal. Cass, like American Budweiser can barley be considered a beer because it's so weak and light, but this lightness matches the heaviness of a Korean friend chicken meal.
Isaac Toast
The best fast food in the world. I know that is a big statement but this is easily my favorite thing.
I can't believe we don't have something like this in America, it would be enormously popular.
Extravagant grilled cheese = Isaac Toast.
Coffee
Coffee is everywhere in Korea. Korea cafe culture is on point with a ton of local, small hipster cafes with cool, fun unique designs.
They also do Starbucks better than any other country I've been to. Starbucks are basically public study halls in South Korea.
The modern relaxed lifestyle steeped in culture
As I stated earlier, Korea is clean and modern with the fastest internet in the world. At night, cafes are open late where you'll see Koreans reading or studying or having a evening cup of coffee after dinner.
I also like that Korea is pretty chill. I know that's a "bro" term, but it's really the best description for this country. People are not in a rush, traffic is not that bad, you'll see couple eating, going to cafes and sight seeing.
No place ever feels too crowded. Busy for sure, but never hot and crowded. It's quite lovely and not at all overwhelming in a way a place like Saigon or Bangkok can be. Overwhelming to the point where you're wanting to escape to a quite place.
Seoul Korea is simply a lovely, comfortable city that's clean and fun.
You're also surrounded by history of the Korean Peninsula. In my video (opens in a new tab) on the Gyeongbokgung Palace you'll see numerous places we visited. From that centuries old palace, to a tower that doubles as a tourist attraction. Korea has a great mix of old and new.
You'll also have the DMZ to visit too which is actually a good 1 day trip where you'll get to see North Korea and North Koreans with your own eyes.
Convenient
Relaxing by the Han river is a favorite past time of Koreans. You can order food and a tent from your phone. That means you setup your tend, relax and then you'll have food delivered to where you are.
This includes beer delivery as well in addition to amazing Korean food.
From cafes to being open late, to WIFI being everywhere and free, to ordering food and being able to have it delivered anywhere you are. Seoul South Korea was just so convenient.
You can get anywhere you want with the well developed metro and taxis (though expensive) will do their job and take you where ever you want to go and you simply pay with your credit card.
Three Surprising Things You'll Hate about South Korea
South Korea like any country is not perfect. Here are three things you'll find annoying:
Bathrooms
Crazy expensive
Clothing
Bathrooms
Korea does bathrooms similar to China. Now don't get me wrong, the bathrooms in Korea are clean unlike China and they actually use toilets unlike China.
But they do this weird thing where the actual bathroom is not located in the business and instead they do this shared bathroom thing with other business in a random building.
So what ends up happening is that you're in a cafe or restaurant and you'll need to use the restroom, well it's sometimes a 5 minute walk away from where you actually are.
You'll have to wander back outside, be lost a bit, go down a street and then up some stairs in some random building, and then the bathroom will have some pass code lock on the door.
I'm not kidding.
It's really annoying and silly. I like to drink coffee and work at cafes. Every time I need to take a piss, I always have to leave all my stuff in the cafe and go off on an epic adventure to find the shared bathroom.
At least their bathrooms are clean though.
Expensive
This is obvious but it needs to be on the list. Seoul Korea is on par with New York city. If you're wanting to live in Seoul without any help from an employer, you're going to need to be making $5,000 USD a month to be comfortable and not worry about money.
Everything is just more expensive. I was spending $50 a day just on food alone. You will easily spend 10-15 at a 711 just buying snacks. It's really that expensive.
Shopping for men's clothing
For girls, shopping is great. For guys, if you have your own style Korea may be tough. I'm a leather jacket, jeans and a T shirt kind of guy. I'm an American guy who dresses like an American guy.
In South Korea you'll find over sized shirts and sweaters, super tight jeans that are rolled up, lot's of pinks and yellows and other pastel shades. It's just not my style at all.
Don't get me wrong, Korean guys got style – it's just not my style. I had a really hard time finding pants, shirts and shoes that fit my style. Most clothing was either effeminate or over the top in trying to be edgy. I could not just find anything I liked and I tried!
South Korea Travel Conclusion
Visit South Korea if you have a chance. The best times to go are in April, May and June as the weather is cool and comfy.
South Korea has some extreme weather differences. It can be 105 degrees in summer and -10 degrees in winter. Just keep that in mind that it gets very hot and very cold in this country.