Best Places to Buy Bitcoin (For Americans)
Buy Bitcoin. There are the places I suggest you checkout to do so.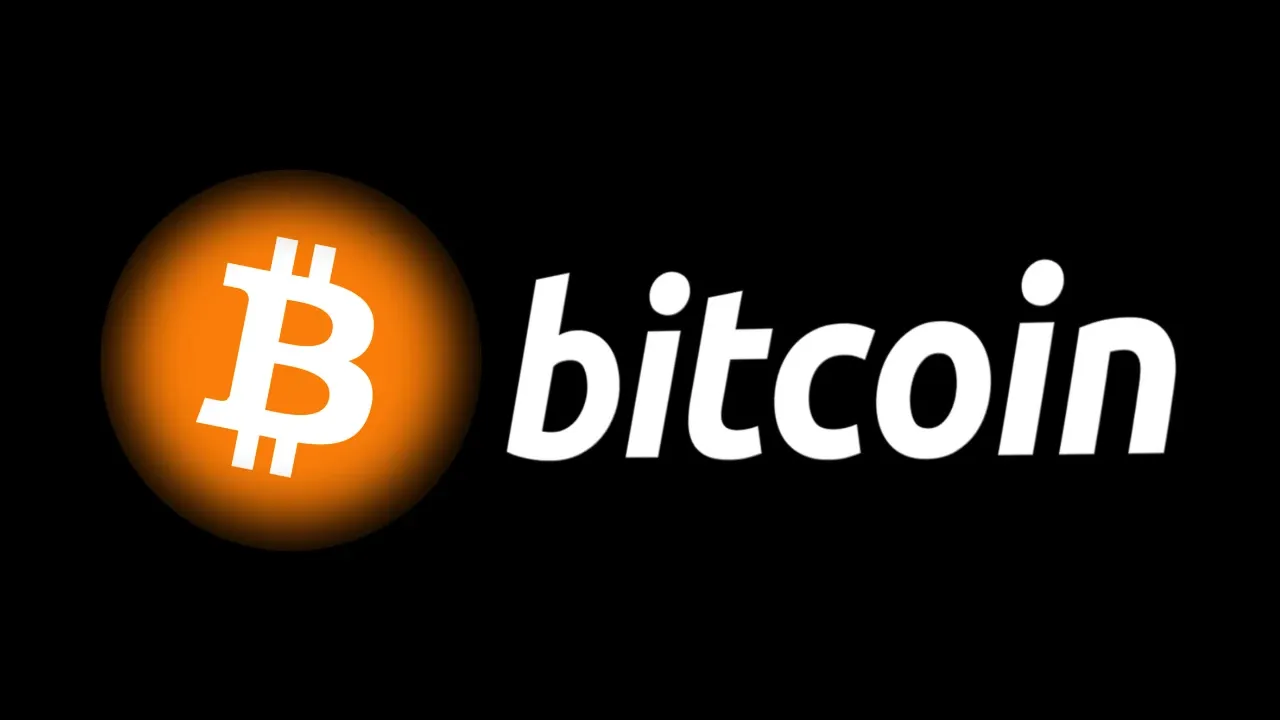 Do you have Bitcoin yet, that's locked away in both a hardware wallet and a software wallet? If not, you need to buy Bitcoin now and today I'm going to share with you the best places to buy Bitcoin.
Bitcoin as far as I see it is a weird thing, part new protocol layer for the internet, peer-to-peer payment system, digital gold, freedom money, and digital property. I would even go as far to say it's the invention of money.
Now, I'm not saying you should throw your life savings into BTC (who am I kidding, most people don't have savings thanks to inflation theft), but I do have a strong sense that BTC will be the money of the future.
At the very least it will be a global savings account, a return to a gold standard that we were on for the last 1000 years. Except it will be a Bitcoin standard instead of gold because it's simply superior to gold in every way that made gold money.
What to look for in an exchange
When purchasing Bitcoin, there are so many options for crypto exchanges that it may be overwhelming as to what platform to use.
Here are some essential questions you need first to consider:
How secure is the platform? Does it offer 2FA as a way to protect your account?
Can you easily transfer crypto off the exchange to your own private wallet or another account?
What about the fees associated with making a buy or sell trade?
What types of altcoins are available for you to purchase?
Does the exchange offer an interest-bearing account?
Do you get more traditional trading features like stop losses and buy orders?
So if you're looking to simply buy some Bitcoin or you want to purchase various alt coins that you think have long-term growth potential, these are the exchanges I suggest first checking out.
Most trustworthy places to buy Bitcoin
You have various on-ramps for purchasing Bitcoin and other digital assets. Some platforms are better than others with regard to fees, ease of use, and additional offerings.
Gemini – The best exchange overall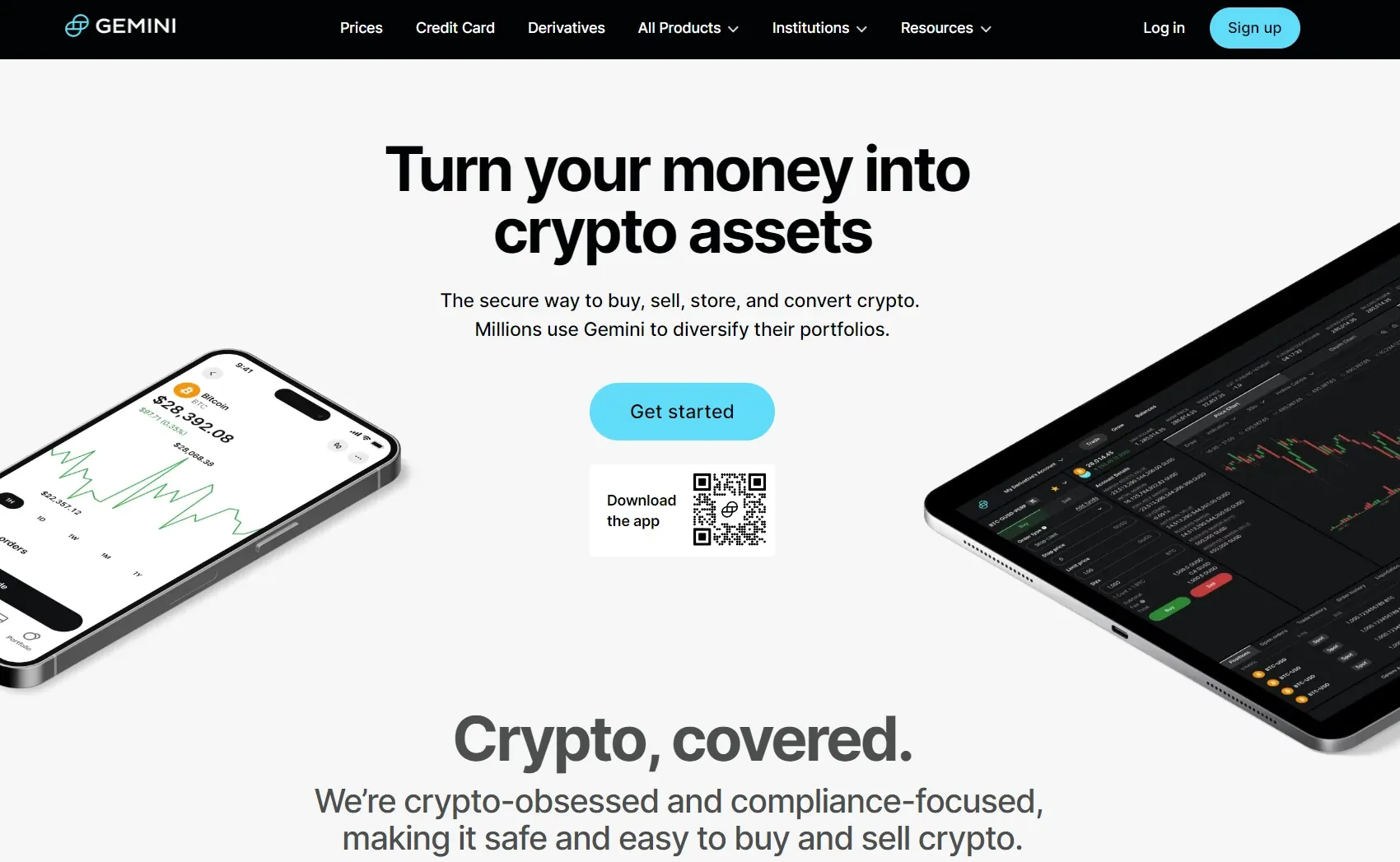 Gemini is an exchange that caters to both expert and amateur investors. Gemini has three different trading platforms – one for beginners (Gemini), one for traders (Gemini Active Trader), and one for peer-to-peer trading (Gemini Clearing Portal).
Gemini's costs are a touch higher than other crypto brokerages, and they vary based on the platform you're using. For example, placing a market order for Bitcoin on Gemini's Active Trader platform has much lower fees than the standard Gemini exchange.
When logged in, I normally switch my Gemini account to "active trader" and then place a market order. This is much more cost effective than using vanila Gemini to buy direct as you're paying much more in fees.
Account funding
When it comes to funding your account you can use ACH transfer, a credit card or a debit card. You should use ACH transfer as this has no fees, where using say a debit card you'll be charged 3.49%.
There are your basic fees for executing a trade on Gemini. This fee, like most exchanges is based on the amount transacted and includes a maker fee, taker fee and the auction fee which you can view here.
Bitcoin credit card
Gemini offers a competitive "Bitcoin cash back" credit card that will pay you back in Bitcoin on specific categories at a rate of 1% to 3%. So if you're in the market for an alternative cash-back credit card and want a simple way to DCA into Bitcoin you may like what Gemini is offering.
I really like this card because rewards are paid out in real time based on the current BTC price. I usually earn about 20$ worth of BTC a month just from the credit card.
Brave rewards
Last, you can link your Gemini account to the Brave interent browser and earn BAT as a reward for viewing ads. People can also donate you BAT as well. On average, I earn about 20 BAT a month which is worth roughly 5$. Then I sell my BAT for USD and then buy BTC on Gemini.
It's not a ton of money, but I'll take it!
Pros:
An easy to use exchange for beginners and my top choice for anyone looking for a Bitcoin on ramp.
The credit card offering is competitive to other cash-back credit cards.
Multiple business verticals for different needs and experience levels.
Well regulated in New York state.
Can be linked to the Brave browser to earn BAT for free.
Cons:
Gemini has higher fees on average compared to other exchanges but in my opinion more than makes up for this with everything else they have to offer.
Gemini used to offer an "earn" program where they lent out your digital assets. Their primary lending partner was Genesis Global who suspended withdrawals due to the FTX fallout. I love earning Bitcoin from their credit card and Brave rewards but this exposure to the FTX debacle is definitely a mark against their otherwise impressive record.
Gemini
Sign up for Gemini and trade at least $100 to get free crypto.
Sign Up Now
Coinbase – The established, beginner-friendly exchange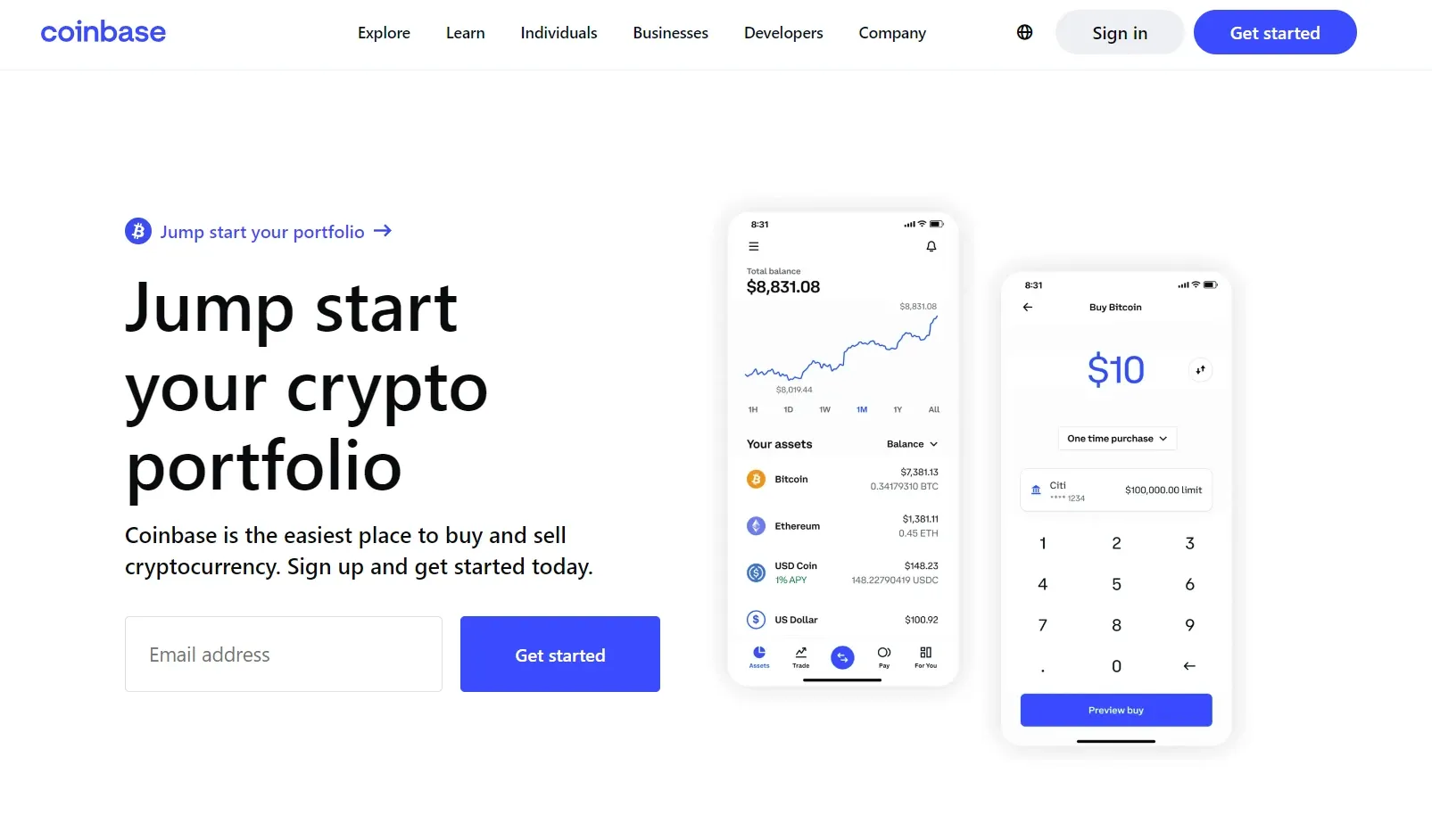 Coinbase is the most well-known major Bitcoin exchange that makes it simple to acquire, trade, and exchange Bitcoin, Ethereum, and altcoins. Coinbase allows you to quickly buy and sell Bitcoin in the same way that online brokerage services enable you to purchase stock. You can also use Coinbase's "vault" feature to store your crypto if you don't want to move it into a wallet you control.
Coinbase overall makes it simple to buy, hold and trade different cryptocurrencies on its online platform or through its mobile app. Add the most popular digital currency pairs to your watch list to keep track of them all in one place.
You may keep things basic or use Coinbase Pro, which is meant for experienced traders. The main difference is that Coinbase is more ideal for someone looking to make a one-time purchase or to set up a recurring monthly purchase. Coinbase Pro has lower fees and is more designed with a trader in mind.
Currently, Coinbase supports various notable digital currencies, including Bitcoin, Ethereum, and Solana. Coinbase also offers insurance coverage for Bitcoin, Ether, and other digital assets. For cash balances kept with Coinbase (not stablecoin), your money is protected up to $250,000 worth of FDIC insurance.
Offline storage for crypto assets is both secure and safe, but long term you should learn how to self custody your crypto as holding your funds on an exchange will always have risk. In addition, Coinbase has an app for both Android or iOS will keep you informed on market changes and allows you to easily manage your account.
Debit card
Last, they offer a debt card that offers cash back rewards in Bitcoin or select digital assets. Simply add funds to your card and use it wherever Visa is accepted. Not as useful as a credit card since I'm an expat who lives abroad.
Pros:
Well regulated, publicly traded company.
They offer 2FA for increased protection and keep your crypto secure.
They also offer a vault for added longer term hodling, but you should take self custody.
Coinbase Pro offers more advanced trading features and lower fees.
Cons:
They offer a debit card instead of a credit card.

Coinbase
One of the most popular exchanges in the world and still one of the best places to buy Bitcoin or to dollar cost into Bitcoin.
Join Today!
Kraken – The honest platform
Kraken is a Bitcoin and cryptocurrency exchange that allows you to buy and sell assets such as Bitcoin, Ethereum, and other cryptocurrencies like Solana an Mattic. Kraken is one of the oldest Bitcoin exchanges and supports over 120 different coins for trading with low exchange costs.
It's a top bitcoin trading platform, featuring spot trading at current market prices and cryptocurrency futures. Kraken is ideal for new and seasoned cryptocurrency investors looking for low transaction fees and a wide range of coins.
What personally stands out for me is the founders honesty with regards to the risks inherent with holding your crypto, particularly Bitcoin (which could very well end up being digital gold or property) off an exchange.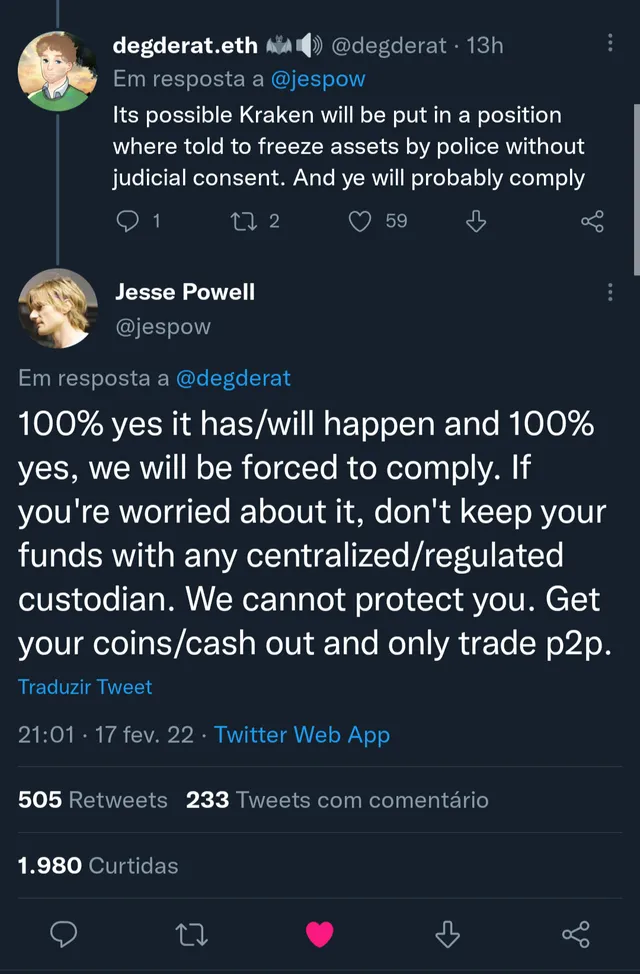 The best place to begin for beginners is with the Kraken core platform. You can quickly buy Bitcoin from a linked bank account, and the process of selling or switching between currencies in your account is just as simple. It only takes a few seconds to submit an order using a simple form once your account has been set up and you've logged in.
Kraken Pro
Kraken Pro is another offer from Kraken and is similar to Coinbase Pro in that it is an online trading platform that works on desktop or mobile. While all the pro interfaces may be intimidating with their candle charts, it is worth learning if you intend to trade long-term.
Kraken Pro includes more information on assets, including live charts and a look at open orders. Kraken Pro is a feature that can be used by anybody who has an active Kraken account. Lower fees for buying and selling are the biggest selling points and you get a more sophisticated interface.
Overall, you'll pay less if you execute the same trade on Kraken Pro rather than using the basic interface your Kraken account provides.
Pros:
A founder who's honest about the risks of holding your Bitcoin on an exchange.
A secure, time-tested platform for buying and selling digital assets.
Earn yield through staking specific cryptocurrencies.
A "pro" version with lower fees and more information.
Cons:
A Kraken standard account has higher fees than the pro version. You have access to both as a Kraken user.
Swan Bitcoin offers savings plans, instant buys, private clients for businesses and HNWI, and Advisor Services for financial advisors. Swan provides a simple way for anyone to build their Bitcoin stack with automated savings plans and instant purchases. Serving clients of any size, from $10 to $10M+.
Swan Bitcoin is a Bitcoin only business.
You can set up recurring buys, instant buys, free withdrawals of your BTC to a wallet of your choosing and they provide the capabilities for institutions to make large purchases on behalf of a company or trust.
Pros:
Bitcoin only. If you don't like or trust a company that allows you to buy a dog coin, then Swan Bitcoin is the BTC-focused alternative for you.
Free withdrawals of your BTC to your own wallet.
Cons:
No credit card features for easy Bitcoin back stacking.
Ledn – Canadian Bitcoin lending and savings
While I'm not a big fan of earning interest on BTC due in part to its asymmetrical potential of exploding in value over the coming years, there is only one platform I can recommend if you want to store BTC on an exchange and earn interest and that platform is ledn.io.
However, if you're an American you can't open an interest bearing account for your BTC. Not a big deal as they are currently only offering 1% yeild. You are better of putting your cash in a high yeild savings account and then buying BTC as your long term savings.
Simple and transparent products.
In addition, they were the first digital asset lending company to complete a "proof of reserves" attestation so you can understand how and where your money is being lent out and how much liquidity Ledn has for any unexpected events.
Last, you can also save your funds in USDC and earn a respectable interest rate on it and easily trade between USDC and BTC at any time.
Pros:
The only lending platform to remain unaffected by the FTX collapse.
Earn a high interest on both USDC and BTC.
Well-regulated and based in Canada.
A good choice if you don't want to take self custody in a hardware wallet.
Cons:
It's still a lending platform and you don't hold your keys. As such I would not put anymore than .1 BTC on Ledn for interest purposes or use as a load collateral.
River Financial helps you take advantage of all the positive changes Bitcoin can bring. That's why they offer financial products and services that will let them make the most of this exciting new technology.
With River Financial you can buy Bitcoin, hold it in a savings account or move it to your own private wallet. It's really as simple as that which is whay I like this straightforward business as a place to buy Bitcoin.
Mine Bitcoin
In addition, you can also mine Bitcoin through paying for own your mining machines. They take care of the hassle of mining by hosting, servicing, and maintaining the machines on your behalf. The Bitcoin your miners earn will get deposited straight into your River Financial account.
Is this worth it? As far as I can see, no. It's better to either buy your own mining rig and earn Bitcoin or to use River Financial and setup a dollar cost average strategy with this platform.
Pros:
A safe and secure way to buy and hold Bitcoin.
Easily withdraw at anytime to your own wallet.
Earn BTC through mining.
A good option if you don't want to take self custody of your Bitcoin yet.
Cons:
While they don't offer lending or a credit card, the mining offer does have risks that you may not make back your initial investment. You also have to trust River Financial to maintain your machine.
Strike App – Send and receive money
Strike is similar to Venmo in that you can send and receive money with ease. It differs however in that you can use Strike anywhere, not only the United States.
With the Strike app, you won't have this annoying issue as you can send instant and secure borderless payments. This not a big deal if you're in America but I'm an expat and I'm not allowed to access my Venmo account while abroad.
Strike Bitcoin payments
The reason Strike made my list is because the founder, Jack Mallers is one of the good guys in the space trying to push Bitcoin forward, but also because the Strike app can be setup to convert payments (or a percentage of payments you receive) to Bitcoin with no added fees.
So you can have your paycheck go into your Strike account and then a portion of it will be converted to Bitcoin without you having to do anything. If you're looking for a Venmo alternative and a way to buy Bitcoin, then you'll like the Strike app.
Pros:
Like Venmo but better because it can be used outside of the United States.
Convert payments you receive into BTC instantly without any added fees.
Easy to use mobile app. You can also send BTC to your own private wallet.
Cons:
Still early in it's development.
What about Binance? I don't recommend them
Binance is a well-known, global cryptocurrency exchange that caters to seasoned investors. It has low trading fees and a massive variety of cryptocurrencies for trade, although its trading possibilities in the United States are more restricted with Binance.com being restricted (Americans have to use Binance.us).
While its low costs may be appealing, the platform has encountered regulatory difficulties and is currently being reviewed by the US regulators which is why they are towards the bottom of this list.
Binance is not beginner-friendly as it provides a broad range of trading features. Depending on your experience and understanding, investors may encounter a steep learning curve with the Binance platform.
With both a desktop and mobile interface that provides traders with a plethora of trading possibilities including numerous market graphs and over 200 cryptocurrencies. Users may also utilize different trading techniques such as futures and options and various order types.
Stop order, limit order, stop-limit order, stop-market order, and trailing stop option are some of the trade orders accessible on Binance. You may choose a variety of trading views such as standard to margin and OTC ones. Although certain features are disabled in the United States version found at Binance.us, including margin trading and several trade orders.
Pros:
Over the counter trading.
Pro level trading options that will be familiar to experienced equity traders.
A massive selection of crypto currencies to buy and sell.
Cons:
Binance.us is much more limited than Binance.com.
Very advanced platform that is overwhelming for new users.
Best crypto exchanges conclusion
So that's it for my guide on the current best crypto currency exchanges. I personally use and recommend Gemini for most use cases. They have a lot of features and are well regulated and the most trustworthy of the options on the list.
In addition the offer a credit card that can be used to earn Bitcoin which then makes it easy to DCA into BTC on a monthly basis. It's also very easy to withdraw your Bitcoin to your own self custodied wallet.
Gemini
My current BTC onboarding platform of choice.
Sign Up Today!