The Blockfi Rewards Card - Why I Stopped Using It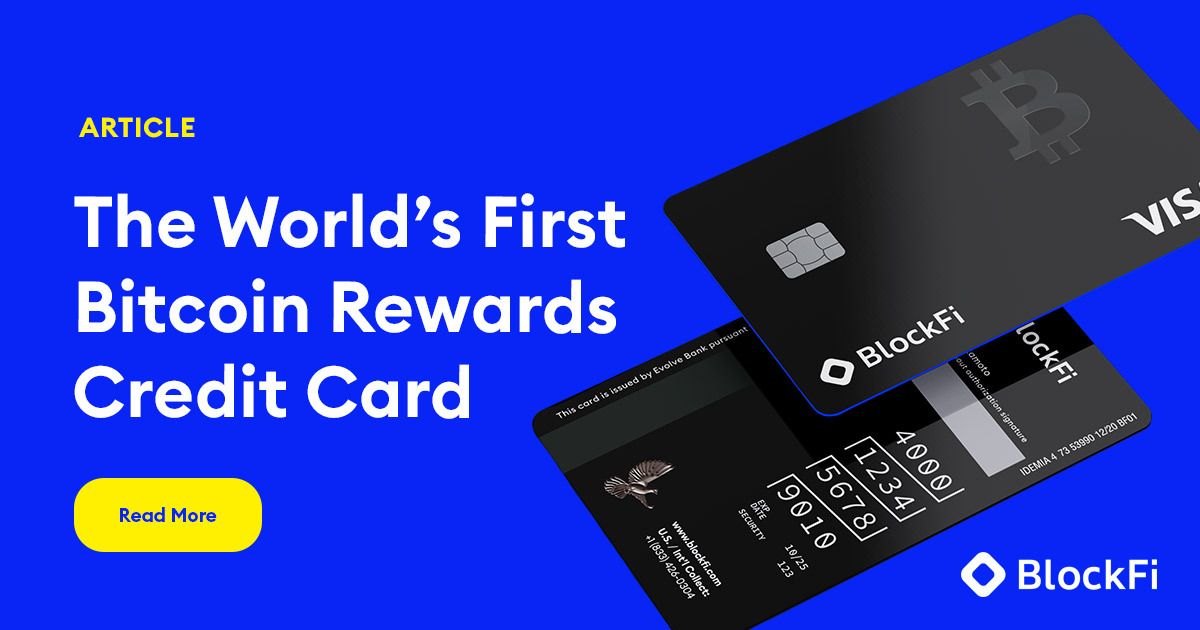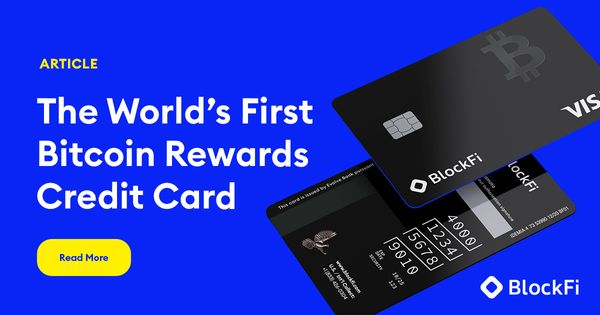 Blockfi from the get-go has always got a lot of criticism from financial YouTubers who were all shilling for the Celsius Network which has since gone bankrupt (oops). Blockfi however is still standing.
I've made a decent amount of free Bitcoin from Blockfi as I had at one point $10,000 GUSD earning interest at 9% that was paid out in BTC, their credit card that paid out rewards in BTC and the BTC I held on Blockfi earning interest as well.
This all seemed to be too good to last so when Blockfi was fined 100 million dollars, I decided the party was over and to pull out all my funds. In addition I decided to pull of my BTC from everywhere before the summer as the markets seemed primed for a crash.
Good thing I did since the Voyager app (which I used for trading shit coins) went bankrupt too.
The Blockfi rewards credit card is useless now
When I first got the card it paid out 3.5% on all purchases for the first 3 months (capped at earning $100 in rewards), then it paid out 1.5% on everything and if you happened to spend over 30K using the card your bonus increased to 2%.
Overall, it used to be a decent "everything else" cash back card. Earn a decent amount of BTC, let it accumulate a bit for a few months and then withdraw it into cold storage.
Blockfi also used to allow one free withdrawal per month but they have changed this and now charge .0025 BTC to move BTC off Blockfi.
Your rewards are cut significantly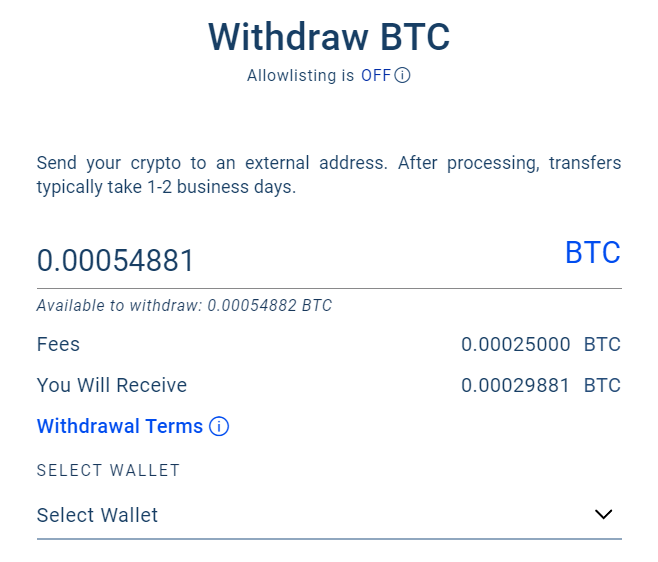 The problem with Blockfi charging you a fee to move the BTC (or any digital asset you're earning in) you earned through using the card is that it cuts into the rewards amount. Currently I have $11-13 worth of BTC at the current price I earned from using the card from the last 2 months.
If I want to withdraw it, half of the rewards from the credit card are eaten up by fees. Defeating the whole point of a Bitcoin back card which is to stack stats.
Why not sell the BTC for cash or earn in a stable coin?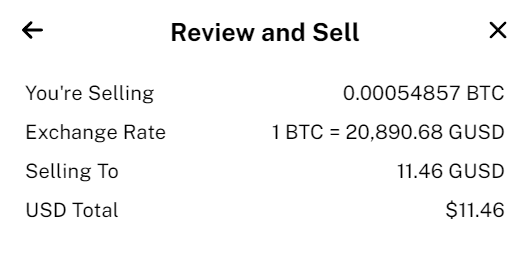 Way ahead of you, if you try to sell your BTC you can only swap it for another crypto currency or stable coin. You can't actually sell it for cash and withdraw it to your bank account like you would assume.
So GUSD is Gemini's current stable coin and one of the most trustworthy stable coins around.
$25.
You have to pay $25 to withdraw GUSD:

Well this makes this credit card functionally useless as a viable cash back card. If you spend let's say $500 with this card, you're earning roughly $7-8 worth of value. So it takes 4 months or more to earn 25 USD in rewards which you then need to pay to Blockfi to actually claim your rewards.
So what's the point?
I'm retiring my Blockfi rewards card
I've had nothing but good experiences with Blockfi. I've never had an issue withdrawing funds, I've earned almost $1K in free Bitcoin but all good things come to an end.
Their rewards card is not competitive at all anymore. The whole point of a cash back card is to earn cash to spend. But Blockfi eats all your rewards up with fees. So, it's time to move on.
My current "everything else" card is now the Gemini rewards card which I'm quite satisfied with. Earn rewards in BTC, stable coin or another currency of your choosing in real time at the market rate upon your purchase. Personally, I would earn BTC or the Gemini dollar.
The withdrawal fees for BTC are lower on Gemini and the Gemini dollar (GUSD) allows you to earn a generous interest using Gemini's Earn program. To withdraw GUSD you'll need to sell if for USD. This process you will have to pay a small fee but it's not $25 like on Blockfi!

Gemini
A well regulated crypto currency exchange based in New York.
Sign Up, Earn $100 in BTC